Dynamics 365 CRM and Sales History Data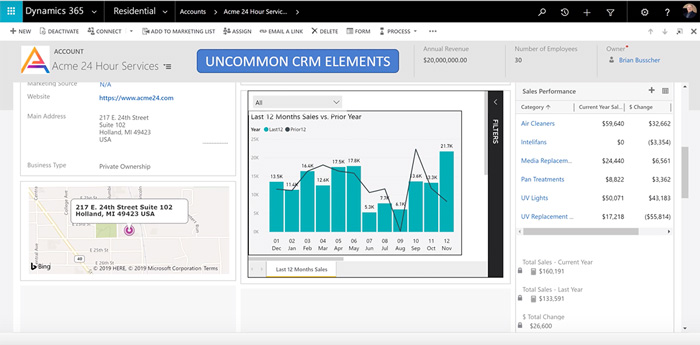 We had a request from two clients recently to integrate historical sales data from Quickbooks and Sage into the Dynamics 365 CRM system. Their sales teams needed to see past sales trends to help with setting daily priorities. This video shows a few screen shots of how we made this happen.
Dynamics 365 CRM with Integrated Quote App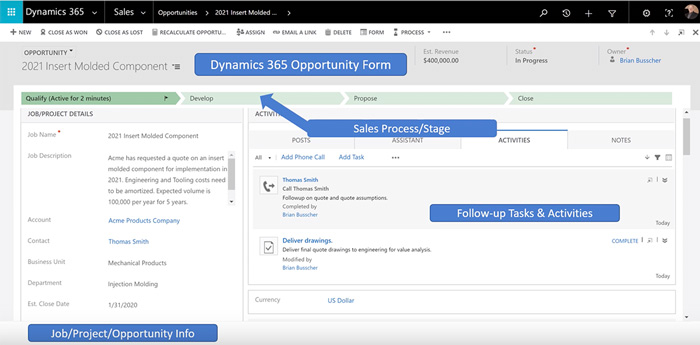 Many of our clients have the need for a Product Configuration and Quoting Application. In this video, we show how a complex application can be integrated right into the Dynamics 365 CRM system. This provides a single, very accessible source for key product and job information.