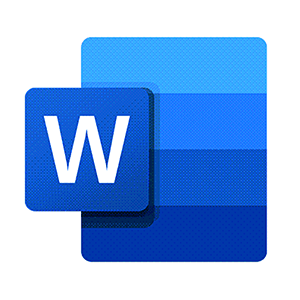 As you would expect with Microsoft being the company behind both Office 365 and Dynamics 365, there are some powerful integrations between the two. The tight integration between Microsoft products is one of the reasons companies choose Dynamics 365 for their CRM or ERP system.
Microsoft Word is a great product, but to be honest, I am not a big fan. I am an Excel guy, and I force everything into Excel (even if it belongs in Word). I am not proud of this habit, but it is the truth. However, in the realm of Dynamics 365 CRM, Word makes life so much better. I admit, I love using Word in Dynamics 365.


Here are 3 important ways Word makes Dynamics 365 CRM better:
Word Templates
Templates are used in Dynamics 365 CRM to merge system data into documents used for various purposes. One of the best examples of this is using a Word template to develop a professional customer proposal. Account, contact, and opportunity data can be merged into this document to customize it for any customer and any quote. Tables in Word are used to merge in repeating rows such as quote line items or project specific assumptions. The template can also contain your standard quote assumptions and boiler-plate language plus you can have multiple templates for different types of quotes.
Using a Word template is a highly efficient process and "forces" the data presented in the proposal to be the exact data contained in your CRM. This makes your proposals more consistent and improves the accuracy of the CRM data.
Proposals are just one example of how Word templates are used in
. Any document that contains customer or project data is a candidate for this process. Other examples of Word templates include Invoices, Purchase Orders, Project Summaries, Customer Summaries, and Job Specifications.
PDF Documents
When Word templates have been added to the Dynamics 365 CRM, they can easily be converted to PDF format and used in several ways. When you navigate to a particular record (Account, Contact, Opportunity) in the CRM, a button appears called "Export to PDF." This function allows you to select a Word template and then Download, Email, or Save the document.
When you select the Email option, the Word template is populated with your CRM data, converted to PDF format, and then attached to an email. You can then customize this email as needed or select an existing email template. Your email signature is added automatically. This is a very quick and easy way to send professional documents to customers or other internal team members.
When you select the Save option, the Word template is populated with your CRM data, converted to PDF format, and then saved in the associated SharePoint folder for the Account or Project. These folders are created automatically when SharePoint integration is enabled in the CRM. This function allows you to keep a static copy of each document you create.
Mail Merge
The traditional mail merge process is also available in Dynamics 365 CRM. This merge can be done into a batch of emails or directly into Word for printing letters. The mail merge process is started by performing an "advanced find" in the system. This process allows you to filter your contacts down to the exact list required for your mail merge. Once the list has been identified, and the Mail Merge button is clicked, you can select the Word template to be used for the merge. This Word document then opens and you can review the letters and finalize the merge by sending them to the printer. Envelopes and labels can also be printed using this same approach.
Summary
Dynamics 365 integration with Office 365 is a big win for user productivity and is one of the key reasons that companies choose Dynamics 365 as their CRM.
integration provides several useful ways to present and share your CRM data in a professional and efficient manner.
About the author: Brian Busscher is the Founder and CEO of Thesis Technologies which pursues a mission to "help you get your systems right." If you would like to learn more about the Dynamics 365 business applications, please contact the Thesis team at .
Find other posts here.

Find other posts here.