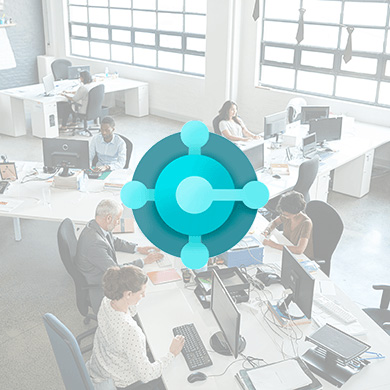 Why Companies Choose Dynamics 365 Business Central ERP
Business Central connects the entire organization from sales to operations to Accounting.
A proven system with over 3 decades of successful implementations in the small and mid-market segments.
A cloud-based platform which provides open data and a high level of flexibility.
A very high level of functionality at a very affordable price. Contains 800 features not available in QuickBooks.
Integrates seamlessly with other Microsoft products such as Power BI, Power Automate, Office and Teams.
Why Companies Choose ThesisTech as their Implementation Partner
Deep industry knowledge in Manufacturing, Distribution, Professional Services, Retail, and Job-Centric Businesses.
Our experience with Dynamics 365 and the Power Platform along with our custom software roots insure an ERP solution that fits your unique business.
Our Dynamics 365 Consultants have years of hands-on business experience in finance and operations which allows us to develop solutions that work in the real world.
We are obsessed with reducing the operational risks involved with typical ERP implementations.
We have developed custom ERP systems in the past which gives us a deep and detailed perspective of ERP functionality.
Dynamics 365 Business Central Brings it all Together
Dynamics 365 Business Central brings your sales, services, finance, and operations teams together within a single cloud business management solution. Go beyond the promise of automation and process improvements to transform your business with the ability to adapt faster, perform better, and work smarter.
The "Essentials" version of Business Central addresses all functions except manufacturing and service management, including inventory and warehouse management. The "Premium" version of Business Central brings together all functional areas including:
Sales and CRM
Business Central includes a CRM where customers, contacts, opportunities, and interactions can be tracked. Sales Quotes can be easily created in the system and converted to Sales Orders after the sale has been confirmed. If additional sales automation is required, Business Central can be integrated seamlessly with Dynamics 365 Sales Enterprise for the significantly reduced "attach license" rate.
Jobs and Project Management
The Jobs functionality in Business Central is very comprehensive. Job quotes can be quickly created by using tasks and lines from past jobs as a template. You determine which lines are billable and which are cost only. Business central handles Fixed Bids or Time & Material jobs. Deferred revenue is accounted for as required. Costs can be billed to jobs using timesheets, purchase orders, direct charges, or inventory charges. Job profitability can be monitored in real time using system reports or Power BI.
Purchasing and Supply Chain Management
Business Central supports full Purchase Order functionality including approval workflows, OCR recognition of vendor invoices, and Blanket POs. Supply planning, demand forecasting, and inventory forecasting can be automated with Business Central's planning functions where POs are created automatically based on requirements.
Inventory and Warehouse Management
When setting up inventory items in Business Central, they can be categorized in many different ways to support business functions. Items can also be tracked with serial, lot, and package numbers. Pictures can be assigned to items in the system for easy identification. Business Central supports all warehouse management tasks including bin setup, inventory picks and put-aways, warehouse receipts, warehouse shipments, and drop shipments. Inventory can be costed using FIFO, LIFO, average, standard cost, or specific cost if serial number tracking is enabled.
Human Resources and Payroll
The human resources module in Business Central allows you to record employee details and key attributes about their employment contracts, confidential information, qualifications and employee contacts. You can also register employee absences. Business Central will interface with your 3rd party Payroll company. Integrated Payroll applications can be found on the Microsoft AppSource.
Accounting and Financial Management
Most accountants we speak with are looking for 3 benefits when implementing a new Accounting system: More efficiency, less errors, and better access to information. Business Central delivers on all 3 of these objectives. The "Accountant Role Center" in Business Central is a customized page specifically designed for accountants. This page gives constant feedback via metrics widgets as well as quick access to important areas of the system. The global search function in Business Central also allows for very quick navigation throughout all aspects of the system. In Business Central, all functional areas are linked directly into the accounting general ledger, creating a highly automated approach to financial management. Most journal entries in the system are auto-generated which requires less time on administrative functions and allows more time on value-added activities. System reports are comprehensive and customizable, providing much more reporting power than simpler accounting systems. As a business grows, management must have quick access to more indepth reports such as Sales Performance (mix and margin) and Cashflow reporting. Business Central has many other advantages for accountants including: Budgets, Fixed Assets, Audit Trails, Multi-Location, Multi-Country Multi-Currency, Inter-Company automation, Automated Workflows, Automated Bank Reconciliations, Reporting Dimensions, and more.
Advanced Reporting
The standard reports in Business Central can be customized to meet your specific needs. Beyond these standard reports, other reporting approaches are available as well. Because the data in Business Central is open and accessible, Power BI can be used to build cross-functional dashboards and reports from any data contained in the system. This is often helpful in the areas of executive dashboards, project management, and manufacturing planning. Another approach to reporting is to use Excel. Business Central data can be linked to reports in Excel that are custom built for your specific needs. The Thesis Technologies team includes several advanced Excel Consultants that can create highly efficient and impactful reports in Excel without requiring expensive add ins.
Manufacturing - BOMs, Routings and Work Centers (Premium version)
Business Central has very comprehensive manufacturing capabilities including Bills of Material, Routings and Work Centers. The BOMs are multi-level and support manual, backwards or forward flushing methods. Routings can be serial or parallel and support multiple routing versions. Work Centers have a 3 level heirarchy including Group, Work Center, and Machine. Capacity loading and planning can be tracked at each level. Business Central manufacturing supports Make-To-Order, Make-To-Stock, and Engineer-To-Order scenarios. The manufacturing module works hand in hand with the jobs module to support a combined approach where manufactured components are produced and then consumed by a project or job.
Manufacturing - Forecasting and Planning (Premium version)
For many years, the Business Central system and its previous on-premise versions have been known for its exceptional production planning capabilities. The "Planning Worksheet" brings all planning proposals and calculations together into a single view. Business Central supports both Master Production Scheduling (MPS) and Materials Requirements Planning (MRP). The MRP run creates replenishment orders based on the selected replenishment policy. These policies include: Fixed Reorder, Direct Reorder, and Lot-for-Lot which accumulates demand based on a specific timeframe. Production Orders are the core element in manufacturing replenishment. Production Orders come in 4 types: Simulated, Planned, Firm Planned, Released, and Finished with each type behaving differently in the system. Many replenishment parameters can be used to influence system behavior including: Make or Buy, Safety Lead Time, Safety Stock, and Dampener Period to control the quantity of action messages produced. Forecasting in the system can be driven by a sales forecast by period in combination with the Sales Orders found in the system. A visual production scheduler is available where a planner can reschedule production orders using a drag and drop user interface.
Service Management (Premium version)
The service management functions in Business Central can be used to accomplish the following: Schedule service calls and setup service orders, Track repair parts and supplies, Assign service personnel based on skill and availability, and Provide service estimates and service invoices. In addition you can standardize coding, setup contracts, implement a discounting policy, and create route maps for service employees.
Get A Free Initial Consultation