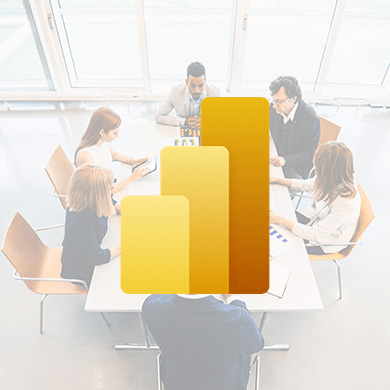 Microsoft Power BI
The Data Analytics Consultants at ThesisTechnologies have years of experience designing and implementing Key Metric Dashboards that provide important insights to business leaders. These insights help identify opportunities and drive business performance. Our clients look for a flexible and powerful central platform to consolidate and present business key metrics on any device in any location. Power BI provides this capability and offers a large selection of excellent data visualizations and drill-through capabilities.
Power BI is a suite of business analytics tools that deliver insights throughout your organization. Connect to hundreds of data sources, simplify data prep and drive ad hoc analysis. Produce beautiful reports then publish them for your organization to consume on the web and across mobile devices. Everyone can create personalized dashboards with a unique 360-degree view of their business.
Why Choose Power BI?
The Business Intelligence and Analytics Platforms in the Magic "Leaders" Quadrant. Microsoft has earned this ranking for 10 consecutive years. In the most recent report, Microsoft was placed farthest to the right for completeness of vision, out ranking Tableau by a significant margin.
has ranked Microsoft as only 1 of 3
Gartner makes a special note of 4 important strengths of Power BI:
Microsoft is placing downward pricing pressure on the BI and analytics market with both a free desktop product as well as a low subscription price (80% lower than other cloud BI products).
Customer reviews place Power BI in the top quartile for ease of use and complexity of analysis.
Microsoft is furthest to the right on the Completeness Of Vision axis. They continue to integrate machine-learning capabilities and have recently integrated BI within its Microsoft Dynamics business applications.
Microsoft has a strong community of partners, resellers, and individual users. This community extends the product with prebuilt apps, visualizations, and video tutorials in addition to the content provided by Microsoft.