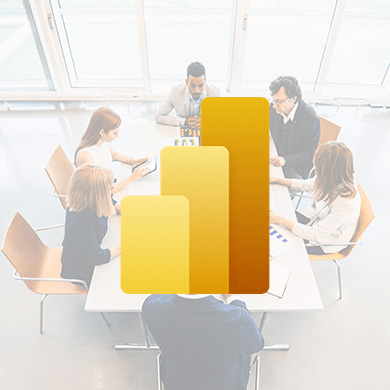 Power BI Dashboard Services
Grow your business and make fast, well-informed decisions.
Gain powerful new insights through interactive dashboards.
Consolidate wide-ranging data into a single cohesive data source.
Combine accounting and operational data for maximum impact.
Drill through your data in new and powerful ways.
Power BI Transforms How You See Your Business
The right information presented in the right way can transform how you see and operate your business.
Our
consultants work with our clients to achieve this objective.
We are also Excel consultants and we have built a lot of dashboards in Excel. Power BI offers more flexibility and more drill-through capability than Excel in most cases. The filtering and interactive nature of Power BI dashboards create a powerful tool for any business. Power BI also operates in the cloud, which gives you access to your dashboards from any location on any device.
Power BI also connects to a wide variety of data sources, ranging from Excel spreadsheets to complex databases. We work with our clients to integrate their most important data sources into a single cohesive set of dashboards and reports. We work hard to automate the entire process so that your data is always available when and where you need it.
Power BI Is the #1 Analytics and Business Intelligence Platform
Microsoft Power BI is the #1 ranked analytics and business intelligence platform in the world, according to
. Power BI ranks #1 in ability to execute and #1 in completeness of vision, making it the undisputed winner in the "Leaders" quadrant.
Power BI has achieved a large market share by making analytics and BI affordable for any size company. At only $9.99 per user per month, Power BI is an easy choice for companies seeking best-in-class functionality at a very affordable price.
Our Business and Dashboard Experience
The ThesisTech Power BI consultants offer decades of real business experience. We have been designing and implementing powerful business dashboards across many industries for longer than some of us care to remember. This experience will help us quickly understand your business, transform your ideas into powerful data visualizations, and make well-informed recommendations on how to get the most from your data.