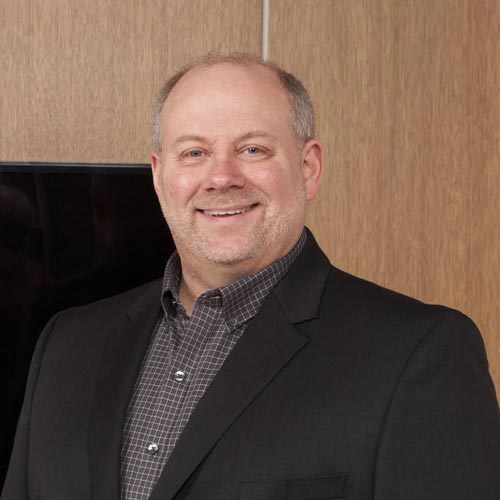 Brian
Founder & CEO
Brian founded Thesis Technologies in 2014 to help clients "get their systems right." Decades of experience in the manufacturing and retail industries has provided the foundation for over 1,400 client-focused technology projects since that time. Brian has a passion for developing digital solutions which drive growth in sales and profitability for companies of all sizes. Brian is also an active developer and consultant in Microsoft Dynamics 365, Power Apps, Power Automate, Power BI, SharePoint, and Excel VBA.
Brian holds a dual B.S. degree in Accounting and Computer Information Systems and an MBA with concentrations in Finance and Marketing.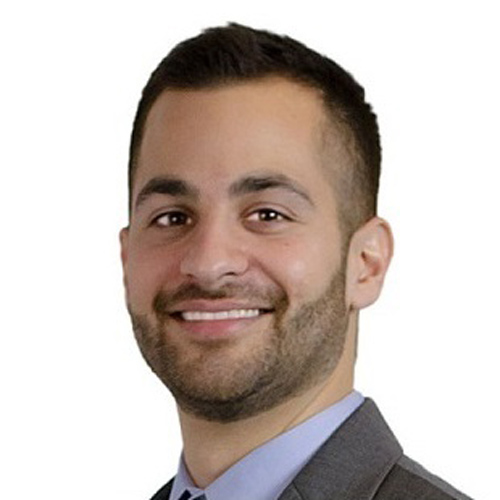 Matt
Consulting Manager – Financial Solutions: Excel, Power BI, ERP
Matt provides hands-on leadership for the ThesisTech Financial Solutions business which includes Excel, Power BI, and ERP systems. Matt holds a bachelor's and master's degree in accounting and spent 7 years as a CPA with Plant Moran, one of the country's largest accounting firms. Matt also spent several years as a plant controller and financial manager in the manufacturing industry.
Matt is an excellent project manager and a strong technology expert who specializes in delivering solutions that make a difference. As if he doesn't get enough numbers at work, Matt is a baseball statistic aficionado.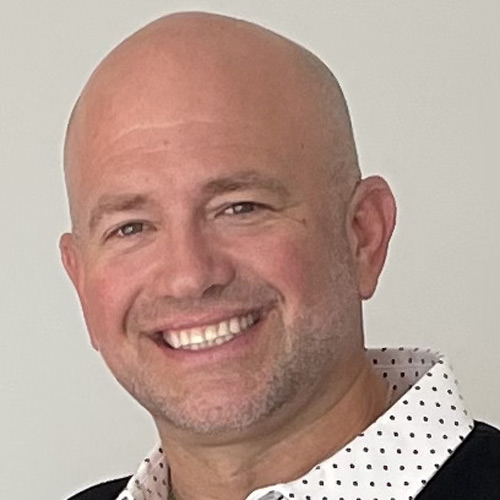 Kent
Consulting Manager – Cloud Solutions: Dynamics 365 CRM, Power Apps, SharePoint
Kent provides project and team leadership for the ThesisTech Cloud Solutions business, which includes Dynamics 365 CRM, Power Apps, Power Automate, and SharePoint. After serving in the US Naval Security Force, Kent has spent his career as a successful sales executive in several industries. During his sales and sales management career, Kent has help develop sales processes on several CRM platforms.
In his spare time, Kent enjoys family activities, hunting, and traveling to warm places whenever he gets the chance.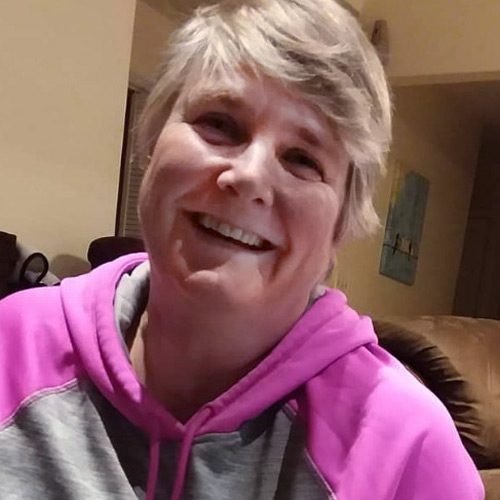 Sheila
Microsoft Access, Excel/VBA, Power Automate, Dynamics 365, SQL Azure, Power Apps
Sheila is ThesisTech Employee #1 and has been serving our clients almost from the very beginning. Sheila has decades of experience in developing sophisticated Access database applications and is an accomplished expert in Excel and Excel VBA.
Sheila has developed applications for clients in almost every industry, and has particularly strong experience in manufacturing and distribution.
In her spare time, Sheila can often be found competing at a horse-show with her favorite steed Newman.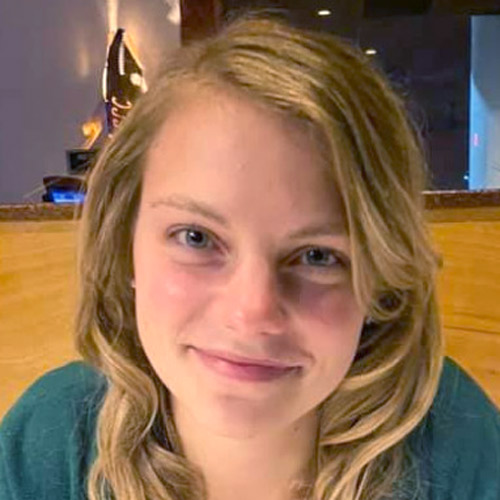 Melissa
Excel/VBA, Dynamics 365 Sales & Marketing
After graduating from college, Melissa worked as a recreational therapist for several years before finding a new calling in business technology. Melissa specializes in Excel and Dynamics 365 and has worked with a wide variety of clients since joining the ThesisTech team. As if she doesn't have enough on her plate, Melissa serves as our Marketing Coordinator at ThesisTech. In this role, she has extensive hands-on experience in Dynamics 365 CRM and Dynamics 365 for Marketing. In her spare time, you might find Melissa entertaining the very large family dog, Porter.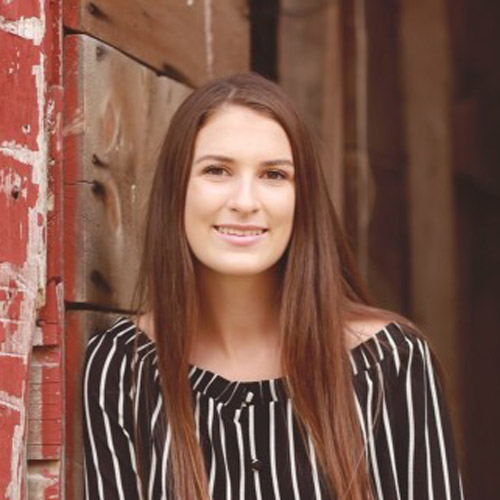 Natalie
Cloud Solutions, Dynamics 365, Power Platform, SharePoint
Natalie is a cloud Solutions Developer at ThesisTech with a focus on Dynamics 365, SharePoint, and the Microsoft Power Platform. She has a bachelor's degree in Information Systems with a focus in Data Analytics. Natalie enjoys transforming data into meaningful purposes using Power BI and Dynamics 365 Dashboards. When our client's project calls for deeper data analysis, Natalie is also well versed in R and RStudio.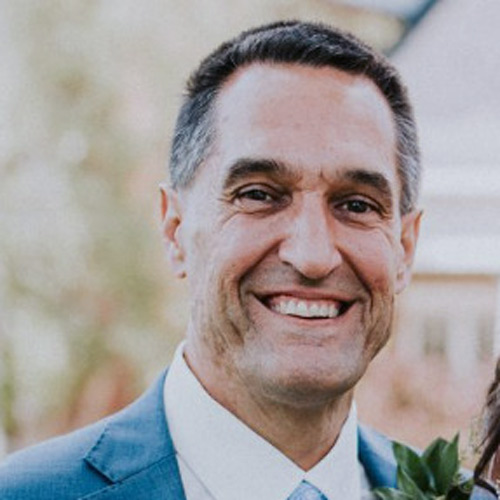 Mike
Excel/VBA, Power BI, SQL Azure, Microsoft Access
Mike has spent his entire career in the areas of Systems Support and Database Development and serves as our resident SQL Database expert. Mike is also an accomplished Excel VBA developer and Power BI Consultant. He has a bachelor's degree and a master's degree in Computer Science. In his spare time, Mike enjoys traveling and spending time with his family.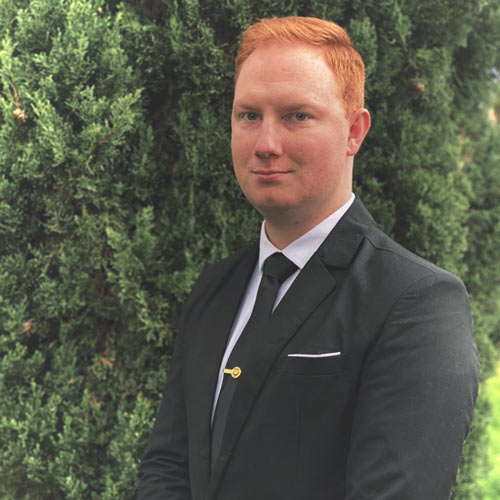 Vince
SharePoint 2016, SharePoint Online, Power Apps, Power Automate
While serving our country in the Marines, Vince worked to improve business processes and data quality as a data analyst. Vince has strong experience with SharePoint development and complex Excel solutions. He has an impressive set of organizational and problem-solving skills that make him an excellent project team member. When not at work, Vince loves spending time with his growing family and setting new records in the video game universe.