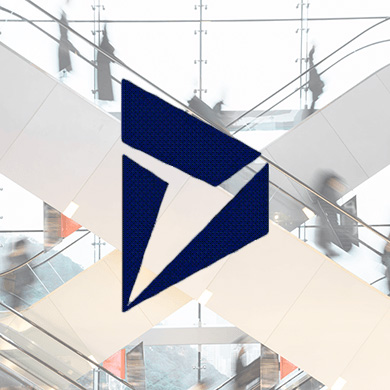 Microsoft Dynamics 365 CRM
Microsoft Dynamics 365 CRM is a customer relationship management software package focusing on Sales, Marketing, and Customer Service.
Dynamics CRM is highly regarded as one of the best CRM systems on the market by
who consistently ranks it in the "Leaders" quadrant.
The Dynamics CRM Developers at ThesisTechnologies has over 15 years of CRM configuration, customization, and hands-on use of various CRM systems.
We are well equipped to partner with you in the design and implementation of Dynamics CRM in your organization.
Why Do I Need A CRM System?
Many of our clients begin evaluating CRM systems because they do not feel organized and in control of their customer data and processes. Often a business has grown beyond the point of informally tracking customer data and tasks. It becomes clear that sales opportunities are being left on the table or Customer satisfaction is suffering from a less than perfect process.
A CRM system will help you get organized. You will have a clear view of your sales leads and all follow-up activities associated with each lead. You will have a single location to store all Customer data. You will gain the ability to automate your marketing campaigns and clearly track results. You will have powerful new metrics that will drive sales and ultimately profits. This kind of organization around the sales process delivers significant bottom line results when the implementation is managed well.
We believe the use of a strong CRM system has become even more critical recently and goes beyond just getting organized. The growth of social media has created a new way for Customers to interact with your business. A strong CRM will allow you to harness these interactions and use them to your benefit. We also believe that the data captured by CRM systems will provide a competitive advantage to a business as advanced analytics and predictive analysis continue to develop at a rapid pace.
Why Choose Dynamics CRM?
Microsoft Dynamics 365 CRM shares the Gartner "Leaders" quadrant with only . Dynamics CRM achieved this ranking based on its sales force automation capabilities, product vision, marketing execution and end-user satisfaction.
Dynamics CRM appears on many clients' shortlists because of its attractive price and its relevance to other Microsoft offerings that are already in use at many businesses (Office 365, SharePoint, etc).
Gartner makes a special note of 3 important strengths of Dynamics CRM:
Microsoft has a notable vision for how advanced analytics in CRM applications apply to sales execution. Microsoft Power BI advanced analytics and Azure predictive analytics are already embedded into Dynamics CRM. In the future, Microsoft will unite these capabilities with big data analytic capabilities to produce data-driven sales execution benchmarks and to identify sales process best practices.
Microsoft Dynamics 365 CRM offers a highly configurable solution based on Microsoft's proprietary technology. Customers give Microsoft high scores for the ability to use the platform to build custom sales processes.
Customers give high scores for post sales customer support and customer success processes.