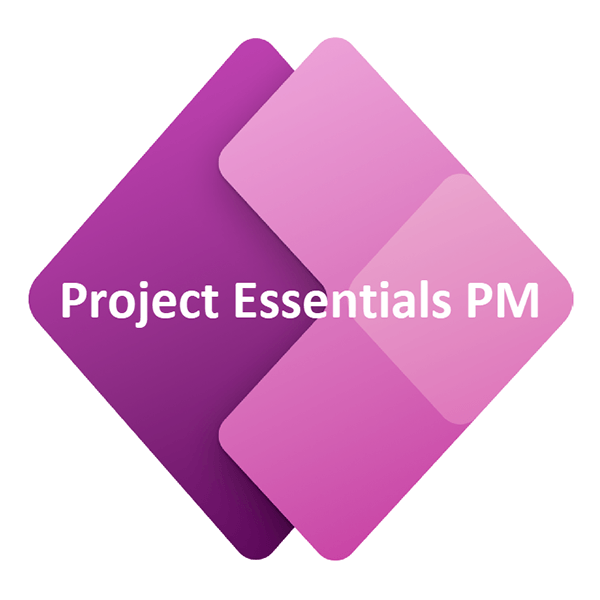 Project Essentials PM
Enterprise Level Project Management
Microsoft Project for the Web and Power BI integrated into a powerful custom application.
Built on the Microsoft Power Platform (Power Apps, Power Automate, Power BI).
Full customization and expansion capabilities to fit your unique business.
Also includes CRM capabilities to manage Customer account and contact information.
$40 per user per month and a one time setup fee of $480 per organization. Pay monthly. Cancel any time. Power BI license is also required.
Project Essentials PM Features
Project Management
Utilize project templates for quick setup of new projects.
View your projects in Grid, Board, or Timeline (Gantt chart) views.
Use dependent tasks and milestones.
Add your own custom fields to your tasks to record and track data specific to your process.
Add notes and attach files to each task.
Use buckets to group and organize your tasks.
Manage your entire portfolio of projects through consolidated reporting and project categories.
Document and manage project risks.
Log hours and costs by project or by task. Track performance to budget for all projects.
Log and report on any project changes throughout the life of the project.
Log and report on project status throughout the life of the project.
Manage team assignments and scheduling.
Use automation to send trigger-based reminders or notifications (late tasks, milestones hit, etc).
CRM Functionality
Track account and contact information for quick and easy access.
Sync email communications with outlook and track emails to specific projects (additional license).
Track follow-up activities outside of project tasks.
Create professional customer proposals or status updates using Word templates.
Reporting and Dashboards
Utilize standard dashboards or enhanced reporting with Power BI.
Standard Power BI Reports include: Portfolio Dashboard, Portfolio Timeline, Portfolio Milestones, Resource Dashboard, Resource Assignments, Task Overview, Project Timeline, My Work, and My Timeline.
Other Features
Automate processes using Microsoft Power Automate (monitor project status, highlight risks, etc).
Includes mobile app access for most features.
Add custom fields and tables to tailor the application specifically for your business processes.
Recent items, pinned items, and global search capability.
Export any data to Excel. Import data from Excel into the application.
Create custom views of your data based on status, project category, or customer segment.
Email templates and signatures.
Control application security through O365 groups.
Document management using SharePoint integration (upload docs directly to project records).
Get A Free Initial Consultation
Microsoft Power Platform and Dataverse
The Power Platform from Microsoft is a cloud based applications development platform which allows users to create web and mobile apps for any process or purpose. Power Platform consists of Power Apps, Power Automate, Power BI, and Power Virtual Agents. The Sales Essentials CRM system is built using the Power Apps application. Dynamics 365 from Microsoft is also built on the Power Platform which allows us to utilize certain CRM components from their highly functional Enterprise CRM system. This flexibility allows us to provide a very functional CRM system at a very affordable price. Dynamics 365 Sale Enterprise is still the right solution for many companies with complex sales processes or who have a desire for high levels of automation and customizations. For less demanding implementations, the Sales Essentials CRM system may be just the right fit.
The database behind the Sales Essentials CRM system is Microsoft Dataverse. Dataverse is the single location where data is stored for most of the Microsoft business applications. The open architecture of Dataverse allows for easy data access and process automation using the Power Platform. If you decide to expand your Sales Essentials CRM system beyond just the CRM functionality, custom tables can be added to Dataverse to support any business process.
System Customization and Expansion
Your Sales Essentials CRM system can be customized and expanded to address any business process in your organization. We often work with our clients to modify the system specifically for their business. System customization projects are usually structured as a "time and material" arrangement based on an hourly rate. Prior to beginning any customizations, we provide a cost and timing estimate for client approval. We then manage the project to the scope of work included with our estimate. Typical customizations include: Invoice tracking, Project hours tracking, Dashboard customizations, Adding additional fields to the system, Integrating with other systems, and more. The Sales Essentials CRM system is very flexible and expandable. Many of our clients take advantage of this fact to automate processes and consolidate business data in a single location. If you decide not to add additional customizations to your system, be assured that the "out of the box" version of the Sales Essentials CRM provides a very high level of functionality.
The Microsoft Project Management Landscape
Microsoft has a legacy of strong project management applications dating back to 1984 and the first commercial release of Microsoft Project. Over the years, Microsoft has continued to build on this legacy and currently has 3 distinct program management applications. These applications often work with each other and can tend to be a bit confusing. Here is a summary of each application:
Project for the Web
This web-based application is at the core of the Project Essentials PM system from Thesis Technologies. This application has solid project management capabilities that will meet the needs of most "accidental project managers". An accidental project manager is a team member who may not be a hard-core project manager but has been called upon to manage simple or complex projects. This can include marketing projects, product launch projects, service provider projects, and others. Project for the Web is easy to use but includes a lot of functionality as described earlier on this page. From a technology standpoint, Project for the Web connects and integrates with other Microsoft products such as Power BI, Power Automate, Power Apps, Outlook, Dynamics 365, and Microsoft Teams.
Project Online (Microsoft Project)
This application is the current version of the original Microsoft Project and is available online or as a desktop application. Microsoft Project has the depth of functionality to handle the most complex and intricate project scenarios and is often the choice of hard-core project managers. When you purchase a Microsoft Project license, you actually get access to this application and Project for the Web. Projects from both sides of the fence (Web and Online) can be listed and managed in a single portfolio or "roadmap".
Dynamics 365 Project Operations
To support the growing number of companies that provide project-based services to their customers, Microsoft has recently introduced Dynamics 365 Project Operations. This application combines Project for the Web functionality with Dynamics 365 Sales and Finance functionality providing a complete project management and accounting solution in a single application.