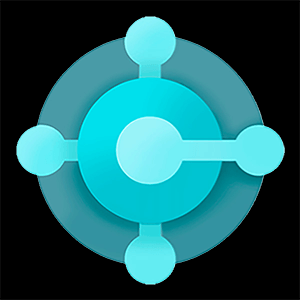 Dynamics 365 Business Central is a cloud-based ERP system for small and medium sized companies offered by Microsoft. Our ThesisTech business consultants recommend this system as it allows companies to connect operations across their business providing an integrated management system for all functions and departments.
The "Essentials" version of Business Central includes sales and marketing, project management, accounting, inventory, purchasing, supply planning, warehouse management, and human resources.
The "Premium" version adds robust manufacturing planning and execution functionality including BOMs, work centers, routings, and capacity planning capabilities. Many companies that implement Dynamics 365 Business Central are moving from QuickBooks or a similar system.
Why do they do it? The short answer to this question is often that they have "outgrown" their current system and need a higher level of functionality to meet their business needs.
What exactly does it mean that they have outgrown their current system? This can be a different answer for each company, but here are some of the considerations when making a move from QuickBooks to Business Central (BC).
1) System Capacity
As the number of users and transactions grow, server-based, single-file systems like QuickBooks Enterprise can start to slow down.
Business Central operates in a cloud environment with an endless ability to scale.
2) Cloud-Based, Open Architecture
Accessing data in QuickBooks can be frustrating due to its database architecture. Business Central has an open, cloud-based architecture accessible by many reporting and data tools including Power BI.
Business Central offers seamless integration with other Microsoft products such as Power Automate for automated workflows, Power BI for dashboards and analytics, and Microsoft Teams for collaboration across the company.
Power Automate allows for advanced data manipulation and process automation throughout the system.
Getting open and unlimited access to QuickBooks data often requires a 3rd party application to clone the data into another environment (which provides read-only access).
Pushing transactions into QuickBooks requires time-consuming imports or advanced ODBC programming. The ability to automate transactions is a real strength of Business Central's open architecture.
3) Accounting and Operations Functionality
Business Central has 800 features that QuickBooks does not have.
QuickBooks struggles with "multi" situations such as multi-company, multi-location, and multi-currency.
QuickBooks user permissions are activity based. BC permissions are at the data level. This allows users access to their data across their entire business process, not just in functional silos.
BC provides better login-based audit trails by requiring "reversals" instead of "deletes".
QuickBooks does not integrate well with CRM systems. Business Central has a built-in CRM with strong capabilities but can also connect seamlessly to Dynamics 365 CRM if additional customization and automation is required. BC can also connect to 3rd party CRM systems through API connections or by using Power Automate.
Dynamics 365 Business Central is highly customizable and is "designed" specifically for your business through the implementation process. However, BC is still much easier to implement than many mid-market ERP systems, lowering implementation cost and risk.
BC has many productivity and automation tools available such as OCR (optical character reader) capability, eliminating the need to manually input supplier invoices.
is a true ERP system out of the box. QuickBooks requires enhancements via 3rd party apps to achieve true ERP capability.
Business Central has full BOM, work-center, and routing capabilities. QuickBooks has more simplistic capabilities in these areas.
Business Central is known for its strong planning engine for MRP and MPS. The Planning Worksheets inside of BC provide complete visibility into system planning functions. Scheduling production jobs or purchase orders is as simple as executing "action messages" provided by the system based on a wide range of planning parameters.
Business Central provides excellent functionality in project management and reporting. BC has complete flexibility to deal with T&M or Fixed Bid projects and account for them accurately and efficiently on the cost and revenue side of things. BC provides better deferred revenue functionality than QuickBooks.
Time-sheets functionality is built into Business Central along with the ability to charge expenses to projects via purchase orders, direct charges, or inventory charges. The project or "jobs" capability in BC works together with BC's manufacturing functionality to meet the needs of almost any type of business.
Technology Advancement
Dynamics 365 Business Central provides a flexible platform to build company-wide processes. This capability requires an open, cloud-based environment. QuickBooks has been slow to adopt this technology and this fact will continue to frustrate QuickBooks users for years to come and put them at a competitive disadvantage as technology continues to advance.
When you adopt an advanced cloud-based product like Business Central, you put your company in a position to benefit from on-going technology advancements. Unlike traditional legacy systems of the past, your system will never be out of date and you will always be on the leading edge. This enhances your competitive position as a company.
Artificial Intelligence is already showing up with modern business applications. Business Central provides automated insights into your data using the Cortana AI assistant. As this technology continues to advance rapidly, you will take full and immediate advantage.
Business Central also gives you the mobility you need by offering Tablet and Phone apps on Windows, iOS, and Android.
Better Reporting
One of the primary reasons companies implement an ERP system in the first place is to gain data driven insights into their entire operation. Business Central delivers advanced reporting capabilities through built-in reports as well as making its data available to other reporting applications such as Power BI.
All Business Central data can be accessed through Power BI and Power BI visualizations can be embedded right inside of Business Central.
As you would expect, Excel can also be integrated with Business Central data to provide complete flexibility in your reporting.
Business Central provides comprehensive consolidation and intercompany functionality and reporting for those companies who have multiple locations or multiple legal entities.
Summary
Many companies that select Dynamics 365 Business Central as their ERP system are moving from QuickBooks due to capacity, functionality, technology or reporting reasons. Business Central is a leading mid-market ERP system that should be on your short-list as you consider a change in your business systems.
About the Author
Brian Busscher is the Founder and CEO of Thesis Technologies which pursues a mission to "help you get your systems right." If you would like to learn more about how Dynamics 365 Business Central can benefit your business, please contact the Thesis team at (888) 705-7253.
Find other posts about Dynamics 365 here.
This blog has been updated.