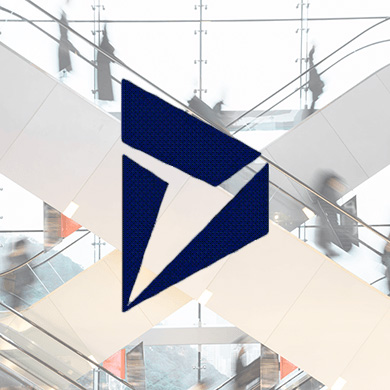 There are hundreds of CRM systems on the market today ranging from simple contact trackers to powerful development "platforms". How do you choose which
is the right fit for you?
Our area of focus in the CRM world is to partner with Clients to implement the Dynamics 365 CRM system successfully for their business. Sometimes the list of things to consider when selecting a CRM system can be overwhelming. However, we do know from experience why our clients chose the Dynamics 365 CRM system over the other options.
Here are the top reasons the companies we work with choose Dynamics 365 CRM:
Enterprise vs. Basic CRM
Not all CRM systems are created equal. Dynamics 365 CRM has enterprise level capabilities beyond just organizing accounts, contacts and opportunities. Dynamics is a highly customizable platform which can be leveraged to fit the specific business process of a company. Our Dynamics clients have a broad vision of how the Dynamics 365 CRM system can be customized and integrated with key business processes to maximize team efficiency and key data availability.
Depth of Customization
Almost every aspect of the Dynamics 365 CRM system can be customized which makes it a great fit for companies with unique and complex business processes. The system requirements presented to us by most of our clients require a very flexible system. Dynamics 365 CRM delivers the required flexibility.
40% Cost Savings vs. Salesforce.com (or more)
Dynamics 365 CRM and Salesforce.com are two main players in the Enterprise CRM market. Salesforce.com is the undisputed market share leader, but Dynamics is growing fast. Dynamics offers a $55 per user per month savings over Salesforce.com when comparing their popular enterprise editions. This savings often provides a payback of less than 1 year when switching from Salesforce.com to Dynamics 365 CRM.
Office 365 and Microsoft Teams Integration
A major selling point of Dynamics 365 CRM is its ability to integrate with other Microsoft products already used by many companies today. Microsoft has a stated strategy to avoid "context switching" between
. Context switching refers to the need to jump from application to application to find what you are looking for. Here are just a few examples of what Dynamics 365 CRM provides:
The Dynamics 365 App for Outlook allows you to run core Dynamics functionality right inside of the Outlook App. This App also allows you to "track" or associate Outlook emails with their related records in Dynamics.
There is an AI driven function inside of Dynamics called "Email Capture" where Dynamics will automatically scan Microsoft Exchange and associate any emails with their related records in Dynamics (whether the email was manually "tracked" or not). This function provides a new level of visibility into key account data which previously may have been hidden inside of Outlook. If desired, this AI functionality can also provide "sentiment analysis" of email data providing notification to management if a customer sounded angry in an email, for example.
The Dynamics 365 CRM can be run inside of Microsoft Teams. An Account or Opportunity in Dynamics becomes a tab inside of a Teams Channel for quick and easy collaboration. Documents added in Dynamics can also be viewed and accessed inside of Teams.
Microsoft Teams documents and chat threads can be accessed inside of Dynamics CRM without leaving the system.
Dynamics CRM data can be easily viewed in Excel Online for quick batch updates. This data can then be saved back to the Dynamics 365 CRM system by clicking a button.
Microsoft Word templates can be merged with data inside the CRM to quickly produce high quality Customer Presentations or Contracts.
Power BI Integration
Microsoft Power BI is one of the world's most widely used dashboarding and business intelligence tools. Power BI Integrates with Dynamics 365 in several ways:
Power BI Reports and Dashboards can be included inside of Dynamics CRM Dashboards, providing more functionality and data visualization options.
Power BI can be used to bring data from various systems together into a single dashboard. For example, data from the CRM and Accounting System can be brought together into a single powerful executive dashboard accessible right inside the CRM.
Power BI charts can be embedded right inside Dynamics 365 CRM forms. For example, a sales trend chart can be added to the account form for each customer. When the account form is opened, the chart is filtered automatically to the sales data associated with that account, providing key information to the CRM user in real time.
Power Apps Integration
Microsoft Power Apps is a low-code web and mobile app development platform which can be used to build custom applications inside of Dynamics 365 CRM. For example, a product configuration and estimating application can be embedded right inside the CRM opportunity form. The CRM user can calculate a cost estimate and save the cost details right inside the CRM providing a single source for all data related to a particular product, job or project.
Power Automate Integration
Microsoft Power Automate (previously Microsoft Flow) is an application used to automate processes inside and outside of the CRM. For example, Power Automate can be used to launch an approval process each time a new product estimate is added to the CRM system. We have also used Power Automate to incorporate data from Quickbooks and other systems inside the CRM.
Strategic Vision Beyond CRM
Many of our clients have other considerations outside of the CRM discussion. Often our clients will soon be outgrowing Quickbooks, for example or they have other business needs such as Project Management. The Dynamics 365 suite of Business Applications provides companies many other options as they continue to grow. Many of these additional applications can be licensed for only $20 per user per month after the CRM license has been purchased. Here are a few additional Dynamics 365 products:
Dynamics 365 Project Services: Provides project management and resource planning capabilities integrated with the CRM data.
Dynamics 365 For Marketing: A powerful marketing automation tool integrated with the Dynamics 365 CRM system.
Dynamics 365 Customer Engagement: This version of the Dynamics 365 CRM includes complete integration with LinkedIn Sales Navigator.
Dynamics 365 For Finance: An accounting system with capabilities beyond Quickbooks integrated with other Dynamics products (single customer list, etc).
Dynamics 365 Business Central: An excellent cloud-based ERP system built on the highly regarded Navision ERP system from Microsoft.
Contact Us
If you would like to discuss how the Dynamics 365 CRM system might be a fit for your organization, please contact the Thesis Tech team at 888-705-7253.
For more blog posts on Dynamics 365 CRM, click here.
This blog post has been updated.