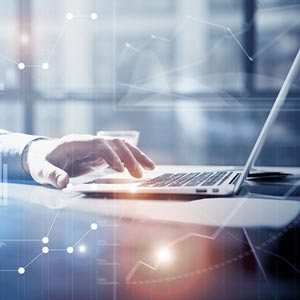 Well-run businesses usually attribute part of their success to professionally implemented Microsoft Dynamics CRM systems. This innovative business software not only allows you to keep track of customer interactions, but can also improve the efficiency of your company's sales team. To see the for yourself, we recommend you contact our Microsoft system consultants for more information.
If you have any questions about what CRM systems can do for your company, then please feel free to contact us and we'll get back to you as soon as possible.
Improve Collaboration within Sales Team
Is your sales team currently suffering from lack of effective communication?
can help streamline collaboration by keeping a record of all customer interactions. This means that you'll be able to avoid a situation where multiple salespeople are pursuing the same lead. When everyone is on the same page, this saves your company valuable time and reduces the chance of annoying prospective customers.
When your sales team is able to effectively collaborate, they can devote time to seeking sales leads and establishing relationships with prospective customers. Microsoft Dynamics CRM also helps your sales team analyze your company's industry for new opportunities. Working with a knowledgeable business software consultant will help you identify strategies to improve collaboration within your sales team.
Make Customer Information Available to All Departments
You can expect employee productivity to increase when employees have access to the customer information they need. When company productivity improves, customer questions and concerns are handled more quickly and effectively. Since
conveniently store all your customer information in one place, you also never have to worry about misplacing customer contact information ever again.
Improve Customer Service
Your customers appreciate being able to speak with a company that is knowledgeable about past meetings and agreements. However, when you run a successful company, it can be difficult to keep track of customer interactions. With Microsoft Dynamics CRM, your salespeople are always prepared with the information they need to run successful client meetings.
A
can help you keep track of your customers' preferences, concerns, business transactions, and other important information. When this information becomes readily accessible to your employees, you will be able to better serve the needs of your customers. Customers are more likely to remain loyal to your company when business relationships are mutually beneficial.
Automate Marketing Interactions
Some marketing interactions can be automated to improve your company's efficiency and overall productivity. For example, depending on your business, you may want to create an automated response to engage prospective customers or send out billing reminders. For more ideas on how to streamline your business operations, we recommend you speak with a reputable business system consultant. We work within a fast-paced economy that values timely communication with customers, which is why it's important to to improve relationships with valued customers.
READ MORE: Top 10 Microsoft Excel Automations >>
Want to Learn More?
If you are interested in customer relationship management (CRM) system implementation for your business, please feel free to call our business system developers at (888) 705-7253. The knowledgeable at Thesis Tech work hard to make sure you get the most out of your new Microsoft CRM software.