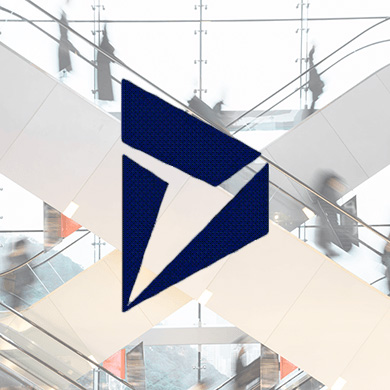 Approximately 14 years ago, I bought a business. This business did not have much in the way of business or management systems. When I came across an advertisement for a new web service called Salesforce.com, it didn't take me long to drink the Kool-Aid.
To make a long story short, I fell in love with the concept of a web-based business platform that could be customized to meet my business process needs. We used Salesforce for everything: sales and marketing, price quotes, project management, production planning, and more.
The other notable milestone that occurred around that same time was the financial crash of 2008. Given that most of the large clients for my brand-new business were banks… Well, let's just say that my Salesforce implementation was much more impressive than my business ever was. By 2010 I had sold the business and walked away poorer and (slightly) wiser.
With no disrespect toward Dynamics 365 products to run my current business. The vision that Microsoft has for the Dynamics platform is extremely exciting to me, and I love the Power Platform tools that work alongside it to make it a really productive business tool.
, in recent years I have become a devotee. In fact, I use many of the
I have been answering a lot of client questions lately on what exactly Dynamics 365 is about and how it may be a fit for their business. As Dynamics 365 continues to gain market share, more and more companies are benefiting from the powerful integrations and automations it enables.
At the end of this blog post, I have included a short video overview of the Dynamics Sales Enterprise CRM system. This gives you a flavor of how the application is structured and how it can be used in various aspects of a typical business.
As an introduction to the video, here are two important aspects of Dynamics 365:
1. Dynamics 365 is much more than a CRM.
Dynamics 365 Sales Enterprise has all the functionality of a CRM system. You have your basics: Accounts, Contacts, Opportunities, Leads, and Activities. However, it is more helpful to think of Dynamics as a "rapid development platform." The system is fully customizable, including the integration of business processes which may not have anything to do with a typical CRM.
The opportunity for extension of the system has no limits and the speed of customization is impressive. The video below goes into some of the extensions we have developed inside our ThesisTech Dynamics system that make it much more than a CRM for us.
2. Dynamics 365 is a great CRM!
I believe there are 2 things that matter in a CRM implementation: making the client more money and making the salespeople happy. Dynamics 365 provides the tools to make these objectives a reality. We approach each Dynamics implementation with a great deal of confidence knowing that we can make a difference.
About the Author: Brian Busscher is the CEO and Founder of Thesis Technologies, a CRM Partner for the Dynamics 365 CRM system. If you would like to discuss how Dynamics 365 might be a fit for your organization, please contact the ThesisTeam at 888-705-7253.
Find other CRM blog posts here.