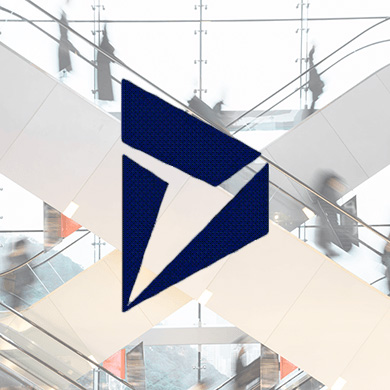 Most companies today use CRM software. To illustrate this point, here are a few stats from our projects this past year:
80% of our clients already used a CRM system when they contacted us.
40% of our clients relaunched their existing CRM system.
40% of our clients replaced their existing CRM system with a new one.
20% of our clients implemented a CRM system for the first time.
A recent study from a popular CRM provider stated that 91% of companies with 10 or more employees currently use a CRM system. These results are consistent with our experience.
If 80-90% of companies already have a CRM system, why do they decide to relaunch or replace their existing CRM?
Here are a few reasons to consider.
The CRM System Is Not Being Used
One other statistic included in the study mentioned above is that CRM "adoption rates" average only 26% for companies that use a CRM system. Adoption rates are measured by looking at 3 things:
CRM Usage. Usage is determined by measuring things like log-in rates and the creation rate of new records in the CRM.
Data Quality. Quality is measured by the completeness of important data fields in the CRM and the overall pace of change in the system. When a CRM is actively being used the data is constantly changing.
Sales Results. A CRM system that is Implemented well and used to its full extent will create results. If sales trends are stagnant and win ratios are flat, you may have an adoption problem.
Low CRM adoption rates can point to several possible issues. One common problem we see is that the CRM system was not launched effectively the first time around. The system may not meet the needs of the users, so it has become just another task to worry about instead of an effective tool for success.
This could be the result of a system selection/customization issue or maybe it is just a training issue. Sometimes a lack of commitment from management can also be a cause of low adoption.
If the CRM system is not being used, then it will not deliver the intended business results. If you find yourself in this situation, don't despair! This issue can be fixed by evaluating your situation and putting a corrective plan in place. Sometimes only small adjustments are required. Other times a more serious relaunch of your CRM system may be needed.
The CRM System Doesn't Support Business Needs
Let's face it, business needs are constantly changing. Sometimes these changes result in the need for new and better technology. The "basic" CRM you installed several years ago may have met your needs for a while, but now you require more. More functionality, more integration and more process control.
Not all CRM systems are created equal. CRM systems like Dynamics 365 from Microsoft or Salesforce have "enterprise" level capabilities beyond just organizing accounts, contacts and opportunities. These systems are highly customizable platforms which can be leveraged to fit the specific business processes of a company.
Here are 10 examples of integrations and customizations that can make the difference between a less than effective CRM and a powerful CRM that fully supports your business:
Customize the "opportunity sales process" inside the CRM to match your unique process.
Customize the fields inside the CRM to track key data required by your business.
Build custom dashboards which provide salespeople and managers with key performance indicators on a real time basis.
Integrate sales data from your accounting system into the CRM to provide key analytics such as your top 20 customers or top 20 sales increases and decreases year over year.
Integrate quote data into the CRM from Excel or other sources to create a single source of job or product data.
Build a custom product configuration and estimating app inside the CRM to create a single source of job or product data.
Manage Dynamics 365 CRM data from inside of Microsoft Teams.
Run Dynamics 365 or Salesforce from inside of Microsoft Outlook. Link emails to their associated records inside the CRM.
Create automated reports inside the CRM to replace reports that are
Enable mobile app capability to make CRM data and processes available from anywhere.
The CRM Data Is a Mess
Approximately 40% - 50% of the effort in a CRM implementation often involves data conversion and organization. Data work can involve the basic CRM entities such as Leads, Accounts, Contacts and Opportunities, but it can also involve additional records such as Products, Quotes, Projects, Invoices and more.
Getting data organization right is critical for an effective CRM. Keeping it organized is also important to maintain an effective CRM going forward.
A CRM system can contain tens of thousands of records (or more). Being able to quickly search for what you need can be the difference between a useful system and a frustrating one. In some cases, mistakes have been made in the original data setup which makes it difficult to work with.
This situation often requires a reload of the data. In other cases, the addition of a few new fields or views may solve the data issues. The good news is that anything can be fixed!
Another situation we run into is data that has degraded after many years of use. This can be caused by a lack of controls during data input or possibly the CRM has been cluttered with a bunch of unused or "it seemed like a good idea at the time" kind of data. Sometimes it just takes a good "house cleaning" to improve system efficiency.
Well organized data makes the CRM system a powerful tool and a pleasure to use. One of our clients put it best after their CRM system went live: "(inhales heavily) Man, all that freshly organized data smells good." It does indeed.
Your Vision Has Expanded Beyond CRM
As companies grow, the value of integrated business applications becomes more and more powerful. In growing companies that use business technology well, the CRM system is just one part of a broader vision where all business data is fully integrated.
For example, the customer information found inside of the CRM is the same customer information used by the Accounting system and the Customer Service system.
Some of our clients move away from their stand-alone CRM to a system which offers more integration opportunities to meet the needs of their growing business. An example of this type of integrated platform is the Dynamics 365 business applications from Microsoft.
The Dynamics 365 platform includes these applications which can be used individually or in combination:
CRM
Marketing Automation
Project Management and Resource Planning
Customer Service
Accounting
Operations
Human Resources
When selecting a CRM system, it is important to have a broad vision of where you may need to go in the future. If you know that you will soon be outgrowing your QuickBooks accounting system, for example, you may want to consider the Dynamics 365 CRM system which will allow you to move to a more robust and integrated accounting system in the future.
Summary
The idea of relaunching or replacing your CRM system may seem like admitting defeat and may also sound like a lot of work. We look at this the other way around of course. If your CRM system is not delivering, then you have a huge opportunity in front of you to grow your business and reap the benefits of a well selected and implemented CRM system. Studies show that companies using a CRM system can see a 25-30% increase in sales. This represents a very large return on your CRM implementation investment, even if it's the second time around.
-----
About the Author
Brian Busscher is the CEO and Founder of Thesis Technologies, a CRM Implementation Partner for the Dynamics 365 CRM. If you would like to discuss how the Dynamics 365 CRM system might be a fit for your organization, please contact the ThesisTech team at (888) 705-7253.
Find other CRM blog posts here.

This blog post has been updated.