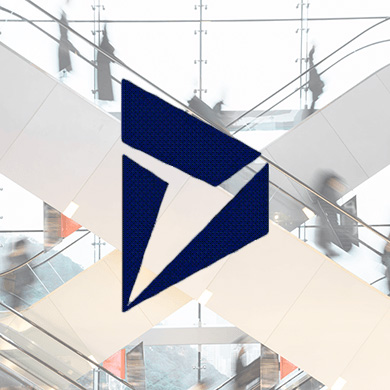 Maybe you've heard the statistics coming from CRM effectiveness studies like we have. Using a CRM effectively will:
Increase sales by 25-30%.
Increase customer retention by 25-30%.
Increase sales team productivity by up to 35%.
Shorten the sales cycle by up to 15%.
Provide an ROI on CRM Investment of $8.71 per $1.00 spent (771%).
How are these results achieved? That is the question we will attempt to answer in this blog post. But before we start, here are 2 more numbers to ponder: 91% of businesses with 10 or more employees now use CRM software, but adoption rates are only 26% on average.
Implementing a CRM does not automatically turn into results and low adoption rates are usually the root cause of poor results. Here is how you get results with a CRM system:
Management Commitment
One of the largest Harley Davidson dealership groups in the world is run by the Veracka family from the East Coast of the US. I had the opportunity to watch these guys in action and they taught me a great deal about sales management. It was one of those experiences where you suddenly realize everything you don't know. These guys are good, intense, and serious about sales management and sales results.
One cornerstone of their sales success is the CRM system. To clarify, the CRM system is nothing special, but the process surrounding the CRM is incredible. On every day of their 7 day work week (welcome to retail), the sales managers and sales team review every single lead in the CRM system (hundreds of them). They cross check their manual logs against the CRM system to make sure every person who walked into their front door was logged that day.
They discuss the details of every deal, brainstorming together how they can get it across the finish line. They review every single lost deal to see what can be saved and learned. They review the follow-up notes or lack thereof (they even bonus on CRM activities like phone calls and emails).
I don't expect every company to have this kind of discipline around the CRM. It's unique and sometimes difficult to pull off. However, if you want to know who is primarily responsible for the lackluster 26% adoption rate mentioned above, it is sales management. If management isn't intense about the CRM, why would the other team members care?
Successful Salespeople (Case Study: Charlie)
Charlie is a strong salesperson. He is open to the new CRM system, but he has one primary question on his mind: "How will this make me more money?". In the back of his mind there is another related question "How much of my time will this waste? I don't have 20 hours a week to spend at my desk entering data!"
The seriousness of these questions from Charlie is often magnified by the fact that a CRM system is already in place and the effectiveness has been less than desired. As noted above, 91% of companies with more than 10 employees already have a CRM.
The CRM system must help your sales team members be more successful. This needs to be your primary focus when implementing a CRM system. CRM Success is about selling more and saving time:
Sell More by Capturing and Exploiting Opportunities
The power of logging every opportunity and having them organized and accessible cannot be overstated. You can't manage and exploit what you don't know about or forget about. This is true for management as well as salespeople. A well implemented CRM system puts the opportunities right in front of each salesperson and manager.
Sell More by Aiming Actions at the Goal
Sales success tends to correlate well with daily actions and activities. If actions are timely, prioritized and targeted at the right opportunities, sales will happen. When customer information and sales opportunities are organized well in a CRM system, it is much easier to plan and execute targeted actions.
One of the most powerful aspects of a CRM is simply being able to plan the next activity for each opportunity and have the system remind you to get it done on time.
Sell More by Measuring Activities and Results
It's cliché but also true: What gets measured tends to improve. This is not just a management truth. Good salespeople love to see how they are measuring up and this knowledge changes behavior. Remember that a good set of measurements not only includes "result goals" but also includes "activity goals".
Activities are things like emails sent, phone calls made, appointments set, and new opportunities added. Activity targets make for great contests and tend to level the playing field between new and experienced salespeople so everyone can compete.
Save Time by Providing Excellent Technology.
Charlie is already spending time logging his contacts, appointments and follow-up activities somewhere. The right CRM technology will make this task quicker and easier. A flexible CRM system customized in the right way will ensure the efficiency of salespeople.
Another important factor here is the concept of "context switching". This refers to the need to jump from app to app to get the information and functionality needed to do my job. A modern CRM system eliminates this issue through seamless app integrations. Examples of this include Microsoft Dynamics 365 CRM integrations with Outlook and Microsoft Teams.
Save Time by Eliminating Pre-CRM Tasks.
As you implement your CRM system, you need to actively search for ways to eliminate as many pre-CRM tasks for your team as possible. For example, eliminate the manual weekly sales report required from each salesperson and use the automated CRM activities report instead.
This saves a lot of time and gives your team a great reason to use the system every day. There are many opportunities to do this if the CRM is designed and implemented correctly.
Save Time by Making Information Instantly Available.
One of the most important aspects of CRM implementation is to bring all key data together in a single location. Choosing the right CRM platform is critical. Modern "enterprise level" CRM systems allow for powerful integrations which can transform your work.
In some companies, sales history data and trends are critical for prioritizing sales activities (who is up, who is down and why). Two of our current CRM implementations require accounting system integration with the CRM. We have developed integrations with QuickBooks and Sage.
Successful Change (Case Study: Sally and Jeff)
Sally is an energetic newbie who just joined the sales team last month. Sally is looking for every possible tool and technique to grow her business. Sally's most prized possession is her Android phone.
Jeff is your top selling salesperson and has been at the company for 27 years. Jeff's yellow note pad is famous at the company. Everything he needs to win today is on that note pad. Jeff is proudly "not a computer guy".
There are 12 other salespeople on the spectrum between Sally and Jeff. Can you feel the stress building as you read this? Almost every sales team has this kind of diversity. CRM adoption is about people. How can we get Sally, Jeff and 12 other unique people to love what we are about to implement?
The short answer to this question is to get your people involved in the process. You need to do a lot of listening and understanding. You need to be prepared to change course when needed. You also need to be smart with CRM system design. The end result has to make the lives of salespeople better.
One important dynamic here is to select the right sales team representatives for your CRM project team. Neither Jeff nor Sally may be the right choice for the team, but maybe they are. Make sure you choose the influencers on the team that will catch the vision and champion the cause. Pick a couple of key people to be on the team but remember to engage every member of the sales team effectively along the way.
Through it all, never waiver in your commitment to 100% adoption. If you have listened to your team and met their needs, you have earned the right to expect their participation. Balance patience with progress and keep Sally, Jeff, and the others moving forward.
Get a Quote
About the author: Brian Busscher is the CEO and Founder of Thesis Technologies, a CRM Implementation Partner for the Dynamics 365 CRM. If you would like to discuss how the Dynamics 365 CRM system might be a fit for your organization, please contact the ThesisTech team at 888-705-7253.
Related Blog Posts
To read more on this topic click here → CRM blog posts
This blog post has been updated.