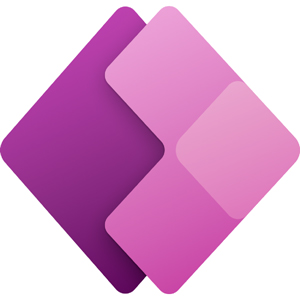 Microsoft Power Apps is a low-code, rapid development platform that empowers organizations to build custom web and mobile apps without traditional developers. These web and mobile apps are typically used by the Office 365 users inside your company but can also be shared with Power Apps users outside your company. Power Apps is one of the 3 main components in Microsoft's Power Platform alongside Power Automate and Power BI.
Now that we have the official CRM systems can do a nice job of automating much of your business.
out of the way, let's talk about the impact this product can have on your business. As you are probably very aware, typical business software such as accounting systems or
But there are always unique aspects of your business process that are not addressed. In the past you may have just decided to live with these shortcomings, or maybe implement a workaround using Excel.
change this situation significantly.
If you can dream about that perfect app that would solve a custom business need, you can now build it. (Or that tech-savvy guy on your team or a company like ThesisTech can build it.) I think the best way to start this dreaming process is to offer a few case studies.
Here are 3 business cases demonstrating how Power Apps can be used to create a positive impact.
Product Quoting App
The process of quoting products or services tends to be unique to each company and can vary widely depending on the complexity of the product or service offered. Many quoting processes utilize Excel because it is the easiest way to build in all the unique aspects required. The problem with Excel is that the data is not usually connected to the rest of the organization in a helpful way.
Power Apps allows you to develop custom forms and user interface elements that fit a process perfectly. If your quote process requires the entry or selection of many complex and dependent variables, an efficient user experience can be created with the necessary data validations to ensure a consistent and accurate process.
Besides having strong user interface development capabilities, Power Apps also connects to endless data sources ranging from custom tables you create on the fly to key tables inside your CRM or accounting system.
One of the most interesting uses of Power Apps for quoting is to embed the app inside your Dynamics 365 CRM system or inside a project channel in Microsoft Teams. This approach makes the app accessible to the people who need it, and the quote details are stored with other key data to provide full documentation of all quote assumptions for a particular product or service proposal.
Incident Reporting and Resolution App
Sometimes it is difficult to capture downtime or safety incidents in real time. This is another area where Excel is used quite frequently (and inadequately) to record and follow up on incidents from occurrence to resolution. What if you could build a connected mobile app that could better capture these types of incidents and help automate the process of follow-up and resolution?
This type of app can connect directly into Dynamics 365 Business Central ERP, for example, to access key tables such as work centers, machine centers, and production orders. When an incident occurs, this app will allow front-line staff to record the incident specifically to the line and product. Full documentation is provided on the incident using voice-to-text capability. The ability to attach photos to the incident record provides valuable information to key people. Workflows are triggered depending on the severity of the incident, notifying the appropriate team members, and initiating the correct resolution process.
The data collected by this app can then be shown graphically in Power BI. In fact, Power BI charts and tiles can be embedded right inside the incident tracking app to show things like unresolved incidents or incident trends by department or production line.
Proactive Cost Control App
For controllers or financial managers in many companies, the only information available for cost management comes from the accounting system. Often this information is quite old and is always backwards looking. If your month-end close process takes 7 days, you could be looking at data that reflects issues from 5 weeks ago.
What if we could develop an app that would provide real-time data on cost issues as they occur? Using Power Apps and Power Automate, an app can be built that responds to "triggers" throughout the organization and notifies the financial team of a possible issue in real time.
These triggers would initiate an entry into a cost management log. As entries are made in this log, notifications are also sent so that investigation and action can occur. These triggers could include things such as: a PO written for a part at 3% or more above standard cost, inventory adjustments made in-excess of $1,000, a supplies purchase for greater than $2,000. You get the idea. Triggers can be set up to monitor trouble spots across the organization and allow proactive financial management.
DREAM, BUILD, REPEAT. This is the purpose of the Power Apps platform.
About the Author
Brian Busscher is the CEO of Thesis Technologies, which pursues a mission to "help you get your systems right." If you would like to learn more about how Power Apps can play a role in your business, please contact the Thesis team at (888) 705-7253.
Find other recent Power Platform posts here.
This blog post has been updated.