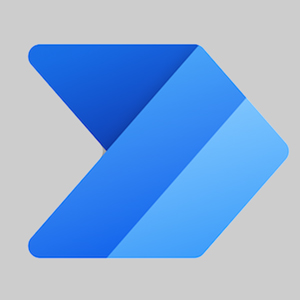 As you may know, Power Automate is a popular workflow automation tool from Microsoft. Power Automate is part of the "Power Platform" along with Power Apps and Power BI. But what do you really know about this application?
From a lot of the "press" given to
, you would be forgiven if you thought it was just for approval workflows. This is surely one of the common uses for the tool, but there are many more.
We are just wrapping up a CRM implementation for a client and I decided to count the Power Automate flows we have developed during that project. I found a total of 45 flows and not one of them was an approval workflow!
Here is a breakdown of the flows by category:
Connect Systems: 46%
Automate Processes: 22%
Monitor Systems and Notify Users: 20%
Automate Reports: 12%
At this point I could go into the 300+ connectors available with Power Automate or the custom API functionality with HTTP calls, but that is not the real story. The real story is how this tool can help your business.
One of our mantras at Thesis Technologies is that we "help you get your systems right." One important aspect of "right" systems is having your data well-organized and well-connected throughout your organization. This task is made much easier with Power Automate.
Here are 4 important business benefits delivered by Power Automate:
1. Better Insights and Decisions
As mentioned above, Power Automate is a key tool for bringing your data together and getting it organized. When the right data is delivered to the right people at the right time, the result is better insights into your business operations and better decisions made by all involved.
In the CRM implementation mentioned above, we integrated these key systems to give the sales team the data they needed: CRM, Accounting, Product Quote/Configuration, and Scheduling.
2. Management by "Triggers"
If you manage an organization with some complexity (who doesn't), it can be difficult to stay on top of all the things you need to pay attention to. Power Automate gives you the ability to monitor key processes and data in your organization and to notify you when something is out of line.
For example, if the planned ship date of a product entered by manufacturing is after the expected customer ship date, trigger an email to key people so the situation can be addressed. A frequently used trigger in Power Automate is the "recurrence" trigger, which allows you to run a flow at a predetermined time each day, week, or any time frame you choose.
3. An Efficient Team
As the name indicates, Power Automate can be used to automate a wide range of repetitive tasks. This can be something as simple as populating a single field with accurate data at the planned time or as complicated as compiling a complex report and sending it out on a schedule.
This is where Power Automate's 300+ connectors come in handy. For example, a flow can be developed to add new CRM contact to a particular list in
, eliminating the need for someone to perform that task manually.
4. An Engaged Team
When Power Automate lends a hand in empowering your team with key information and relieving them of repetitive tasks, they have the time and the tools to engage in new ways. In fact, this empowerment can create a new desire to engage.
We see this over and over as we help clients "get their systems right". When systems are right, people are happier. Engaged and happy people make a difference in your business.
About the Author: Brian Busscher is CEO of Thesis Technologies, which pursues a mission to "help you get your systems right." If you would like to learn more about how Power Automate can play a role in your business, please contact the Thesis team at 888-705-7253.