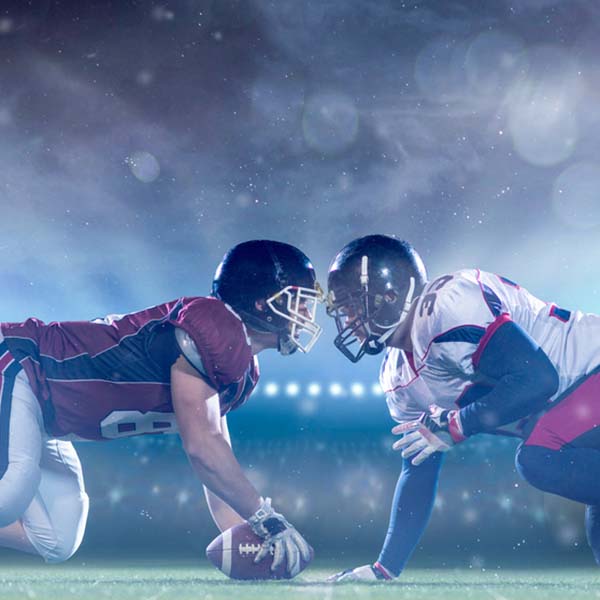 The team at Thesis Technologies has a mission of "helping you get your systems right". One helpful way we think of business systems is to classify them in two categories: Defense systems and Offense systems. In general, systems in the Defense category are the basic systems that every business is required to have. Offense systems, on the other hand, are those systems that can play a big role in driving your business forward. Defense systems are standard systems like an accounting system. Most companies have the Defense systems covered but many never realize the opportunity presented by Offense systems.
My first job out of college was to work for Prince Corporation in Holland, MI. Prince was in the automotive supply business, and they took an aggressive approach to business systems. Prince had all the defense systems in place of course, including an accounting system and a manufacturing system. Prince, however, was all about the Offense in all aspects of the business. Each team at the company was encouraged to innovate,
, and proactively drive the business.
I was part of the finance team at Prince, and we recognized the important role that systems played in driving the
of the business. We invested heavily in systems that went well beyond the typical accounting and manufacturing systems. Maybe most notably was the time and effort spent on managing the new product development and launch process.
In the automotive business, the development lead time for new vehicle components was 3 or 4 years. Our ability to manage the product design, product cost, and customer price during this timeframe would determine the financial success of a product more than anything else that could be done in later years. Unfortunately, the accounting system offered no help in managing this situation, so we needed something much different. Over the years we invested heavily in building systems to manage this process. These systems helped us drive the profitability of the business by providing the right information to the right people at the right time.
As was the case in this example, Offense systems usually involved custom functionality that fits a specific business process. Offense systems are unique and proactive. Defense systems tend to have more standard functionality and are reactive in nature. Here are a few additional characteristics and examples of business systems in the Defense and Offense categories:
Defense Systems
Required to fulfill basic needs of the business such as accounting or tax.
Standard functionality without a lot of customization.
Often accompanied by labor intensive processes.
Designed to meet the minimum requirements of a particular business process.
All businesses have something similar.
Examples: Accounting systems, Inventory systems, Basic CRM systems.
Offense Systems
Unique to your business and processes.
Gives you a competitive edge.
Born of a proactive decision to do something unique and impactful.
Helps you drive your business forward.
Highly customized, integrated, and automated.
Examples: Advanced Analytics and Dashboards, Enterprise level CRM, Product Quoting and Configuration, Budgeting system, Workflow automations, Management by Triggers.
Summary
Most companies invest in Defense systems because they are forced to. Many companies miss the large opportunities available to them by not investing in systems that can drive their business forward. Offense systems are often unique to a particular business and are used to proactively drive sales, profitability, and customer satisfaction.
About the author: Brian Busscher is CEO and Founder of Thesis Technologies which pursues a mission to "help you get your systems right." If you would like to play more offense with your business systems, please contact the Thesis Team at (888) 705-7253.
Find other posts here.