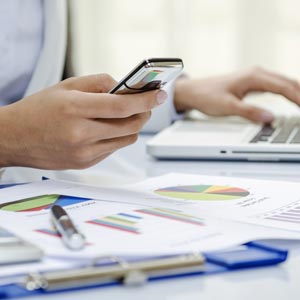 Data analytics through Microsoft Power BI can help you manage high volumes of data, predict trends, and provide better care to your patients. All medical facilities can benefit from using data analytics, from the smallest health care organization to the largest hospital.
Here's why more and more health care providers trust data analytics to better serve their communities.
If you have any questions after reading this article, feel free to contact us and we'll get back to you with an answer as soon as possible.
1. Analyze Higher Volumes of Data
The health care industry is responsible for more data than what can be analyzed by a single person. The best way to track trends within the population you serve is to invest in data analytics. Microsoft Power BI is designed to help you make sense of the data and make informed decisions.
2. Protect Public Health
As a health care organization, you have a responsibility to serve your community. Data analytics can help you carry out your mission by detecting trends. It becomes easier to make decisions when you have the data to back it up. For example, data analytics can predict what times of year people are more likely to seek treatment for the flu.
like those in can help you predict when flu outbreaks are more likely so you can make sure you're stocked up on vaccines and treatments. By predicting the crisis before it happens, you'll be able to provide better care to the population you serve.
To learn more about predictive tools, check out our blog post on how data analytics informs decision-making.
3. Identify At-Risk Patients
Certain lifestyle choices (like smoking) can increase the risk of preventable medical conditions. Fortunately, predictive analytics can be used to identify populations at risk for injury or illness. For example, people who smoke have an increased risk of cancer, asthma attacks, and various lung diseases.
Data analytics methods let you know what patients are at risk for medical issues so you can anticipate needs in the population you serve and provide better care.
4. Access Complete Medical Histories
Physicians make better decisions when they have access to the patient's complete medical history. In the past, it was difficult for doctors and other medical professionals to access information from other locations. For example, an emergency room doctor may not have access to the information from the patient's cardiologist.
Data analytics solves this problem by putting a patient's entire medical history in one place.
5. Prevent Health Care Fraud
Health care fraud costs the United States about using data analytics.
, according to the National Health Care Anti-Fraud Association. While this is a conservative estimate, it's important to understand that much of health care fraud went undetected before more organizations started
Data analytics helps the federal government identify suspicious doctors, pharmacists, and other health care members.
Learn More About Data Analytics
Our Power BI consultants can help you learn how to use data analysis tools for your health care organization. For example, a Power BI dashboard gives you a snapshot of your organization's data and gives you the tools needed to take action.
To schedule Power BI training for you and your employees, call Thesis Tech at (888) 705-7253. You may also request a quote through our online contact form.
This blog post has been updated.