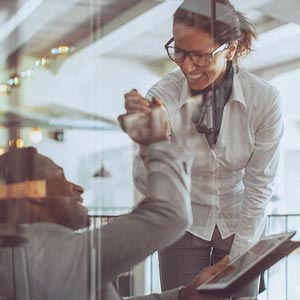 Deciding what's best for your company can sometimes feel overwhelming. No one wants to waste valuable time and money on a business strategy that won't work. This is why it's important you consider the benefits of business data analytics systems.
A reputable data analytics company will be able to help you determine how best to use CRM software to meet and exceed company goals.
Here's how a data analytics system can improve how you make future company decisions.
Predict Customer Behaviors
One key to developing informed business strategies is to make sure you understand your customers' actions.
When you implement a data analytics system for your business, you will be able to access a wealth of information that will help you maintain better relationships with your customers and target audiences. The predictive models in data analytics are designed to help you make sense of data and make informed business decisions.
For more information on how to accurately predict customer behaviors, we recommend you speak with a data analytics consultant. Being able to predict customer behaviors will put you ahead of your competition so you can stand out in a crowded market.
Evaluate Current Sales Strategy
Wouldn't it be great if you could evaluate your current sales strategy so you could avoid spending money and time on advertising campaigns that don't work? An experienced data analytics consultant will be able to help you identify key strategies that will help you increase your Return on Investment (ROI) for campaigns.
For example, if part of your sales strategy depends on being able to present information well, you can use a business analytics system to determine the best strategy for specific clients. For example, a data analytics system enables you to compare the effectiveness of detailed or concise presentations with clients. You can then divide clients into groups based on their communication preferences.
Just from this example alone, you can see how big data can help you tailor marketing approaches. If you would like further advice on how to improve your sales strategy with big data, we recommend you consult with a reputable data analyst.
Quickly Adapt Campaign Strategies
Email campaigns informed by
make it easy to reach large groups of people in a way that's receptive to changing customer needs. A professionally implemented data analytics system will be able to help you track factors such as the click-rate, how many people opened your email, and geolocation.
Simply knowing how many people opened your email can help you determine whether or not the subject line was effective. By evaluating results in the middle of a campaign, your marketing team is able to quickly adjust their strategy to better reach prospective customers.
Get a Quote from Thesis Tech
Interested in our business intelligence and data analytics services? Please feel free to call our business system developers at (888) 705-7253. Our business software developers at ThesisTech are dedicated to helping clients improve customer retention through .
This blog post has been updated.