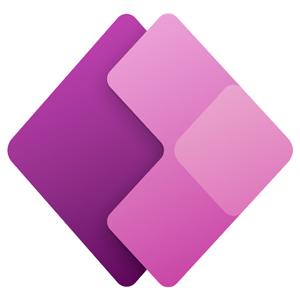 One of the more challenging business-system requests we get from our clients is the desire to connect with external customers or partners. There is often a benefit to integrating these important external parties with internal systems and processes.
In fact, most of our business processes are designed to support customers and partners. How can we leave them out?
This request is challenging because of the cost and resources required to make it happen using traditional methods such as a custom-built web-portal. Power Apps Portals (PA Portals) offer a quicker and easier way to accomplish this goal.
PA Portals offer a
to building web pages that interact directly with your company data. These web pages can be customized to match your company brand and there are templates that can be used as starting points for various use cases.
The Dynamics 365 and Power Platform environment utilize a centralized data warehouse called Dataverse (previously known as Common Data Service). PA Portals interact with this same data and allow interesting process improvements such as allowing a customer to add data directly into your Dynamics 365 CRM system or enabling one of your sales rep partners to place an order directly into your Dynamics 365 Business Central ERP System. PA Portals expand the reach of your business processes, creating a better experience for your customers and partners while saving you a lot of internal time wasted on redundant processes. The rapid, low-code nature of PA Portals can also save you 70-80% of the cost and time involved in launching a custom portal.
can be implemented to service either anonymous visitors or authenticated users. Authenticated users can create an account using a sign-in process tied to various services such as LinkedIn, Microsoft, Facebook, or Google.
The best way to understand the possibilities is through some examples.
Here are a few use-cases to consider:
Customer Support
Customers can access a portal to initiate a support case. This information can then flow directly into your customer service or field service applications for response and resolution. This portal can also be used to provide self-help information to your customers.
Partner Portal
A business can have many types of partners ranging from sales representatives to contractors. A portal can be used to collect important information from your partners and to also provide them the information they need to do their jobs. This interaction can be integrated directly with your business systems to create seamless business processes.
Document Submission
Documents can be uploaded through a portal and delivered as attachments to new or existing records in your business systems. This functionality can streamline the process of collecting documents such as loan documents, identification documents, new customer credit information, and more.
Power BI
Power BI charts and other visualizations can be embedded inside Power Apps Portals. This can be a helpful way to share performance information about your company to stakeholders or to share sales results and trends to your sales rep partners.
Marketing or Registration Forms
Online forms of many kinds are a common use case for Power Apps Portals. Marketing forms can be used as part of a landing page to capture lead information and deliver it right into your Dynamics 365 CRM system. Event registration forms can also be used to automatically push information into your Dynamics 365 for marketing event management application for webinars, training sessions, or live events.
Employee or Candidates Portal
PA Portals can also be used by your internal employees for accessing important forms or submitting required information. New candidates can also be directed to a portal to complete an online application form that is then routed directly into your human resources system.
Summary
Based on a recent study, over 80% of customers today expect self-service options from the companies they do business with. Power Apps Portals provide an effective way to expand the reach of your business systems and processes to include your customers and business partners.
About the Author
Brian Busscher is the CEO of Thesis Technologies which pursues a mission to "help you get your systems right." If you would like to learn more about how Power Apps Portals can help improve your business, please contact the Thesis team at (888) 705-7253.
Find other recent posts here.