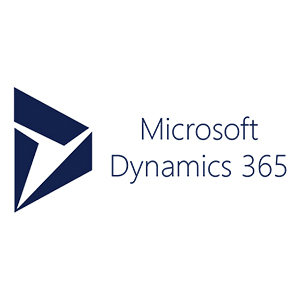 Dynamics 365 is Microsoft's most connected business management platform. As you may know, Dynamics 365 includes business applications for: CRM, ERP, Project Management, Marketing, Customer Service, Field Service, and more.
Dynamics 365 also offers the most open and accessible data available to businesses today. This "openness" enables an almost unlimited opportunity for integration, customization, and automation. This type of flexibility in business systems allows companies to create dynamic business processes across the enterprise.
So how does all of this make its way to your bottom line? Here are 5 ways that Dynamics 365 makes you money:
Discover Insights

Knowledge is power as they say, and this is especially true when running a business. Dynamics 365 is packed full of reporting and dashboard tools that pull your data together into a cross-functional view of your business. Power BI can also be used to access the entire Dynamics 365 database to take your visualizations and analytics to new levels. These data tools provide the business insights you need to take actions that impact your bottom-line.

Create Efficiencies

Great business systems lead to great efficiencies. When processes are automated and the right data is always available for use, many non-value-added tasks are eliminated. This allows your business to hire less people, or better yet, to focus your people on activities that really make a difference. Using Dynamics 365 allows you to gain significant efficiencies that show-up in your bottom-line.

Know Your Customers

One of the most impactful results of "digital transformation" in business is the depth to which we know and understand our customers. customer insights together in useful ways. We can create powerful customer segments and even customize the journey each customer experiences as they interact with our business. Tailoring our products, services, and communications to each customer results in more sales, more gross profit, and fewer lost customers.

related to their behavior and interests exists inside our own systems and outside our company on social media platforms or even in the news media. Dynamics 365 brings all these

Empower Your People

Dynamics 365 gives your people the information they need to do their job and frees them up from meaningless administrative tasks so they can make a difference. This type of empowerment leads to an engaged team of people who love their job and take ownership in your business. This is probably the most significant bottom-line impact on the list.

Leverage Technology

The best technology can create a competitive advantage for a company. If a company has the

, the most efficient and engaged team, and understands their customer better than anyone else in their market, they will have a strong advantage. Technology will separate companies even more in the future as the impact of artificial intelligence continues to advance. Dynamics 365 provides you with the technology advantage you need and ensures you will continue to advance as technology advances. Successful businesses will embrace technology and use it to win more customers and operate more profitably.
Summary
Dynamics 365 is one of the most advanced and connected business software platforms on the market today. Companies that use Dynamics 365 can grow their bottom line and create a significant advantage in the marketplace.
About the author: Brian Busscher is the Founder and CEO of Thesis Technologies which pursues a mission to "help you get your systems right." If you would like to learn more about how Dynamics 365 can grow your bottom line and give you an advantage in your market, please contact the Thesis team at 888-705-7253.
Find other posts here.