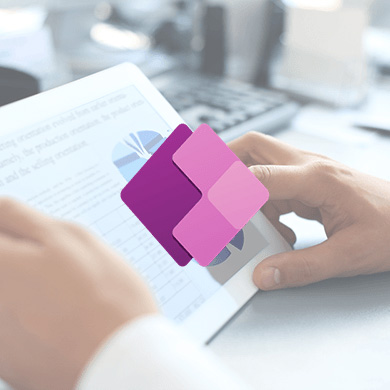 Web & Mobile Application Development
ThesisTechnologies combines solid business experience with excellent technical expertise to offer custom web and mobile applications to large and small clients across North America. Our applications are agile and responsive and are based on software industry best practices. We also maintain a laser focus on building applications that grow sales and profits. We believe a well-designed and executed application can have a profound impact on your business.
We also understand that each business is unique. We work hard to understand your business and integrate these unique elements in creative and impactful ways.
Technologies
Based on your Web Application or Mobile Application requirements, ThesisTech will recommend the appropriate software technologies. Technology selection will depend on functionality requirements as well as overall system architecture. Some of the custom software technologies used by ThesisTech include:
Project Team Roles
Depending on the scope and timing requirements of your custom software development project, ThesisTech will assemble an appropriate team of analysts and developers. Some project team members may be dedicated to your project and others may be a shared resource between various projects. Our Project Teams typically consist of the following roles:
PROJECT MANAGER - Responsible for Project results (cost, timing, product)
BUSINESS ANALYST - Leads the definition of Client needs, business process and scope
SYSTEMS ANALYST - Leads the strategy related to technology and application architecture
DEVELOPER - Creates the application code based on client and architecture requirements
QA ANALYST - Responsible for application testing and quality assurance
Our Process - Agile Project Management
ThesisTech uses an Agile Project Management approach for our custom software development projects. This approach has a big focus on getting working software into the hands of our clients as quickly as possible. We will work with you to prioritize application functionality and then develop a "software release schedule". This schedule will guide our feature releases and your review. Your input and ideas will help us improve the features and functionality of each release. The stages of this project management approach include:
STAGE 1: APPLICATION VISION - Definition of what the application is, who are the users and how will it support your business strategy.
STAGE 2: APPLICATION ROADMAP - A high-level view of the application requirements with a targeted time frame for when development will occur.
STAGE 3: RELEASE PLAN - A high-level timetable for the release of working software. There will be many releases with a focus on high priority functionality.
STAGE 4: SPRINTS (ITERATIONS) PLAN - Determine the requirements of each Sprint and begin development of application functionality in the current Sprint.
STAGE 5: DAILY SCRUM - The Development Team spends 15 minutes each day reviewing yesterday's progress and what will be worked on today.
STAGE 6: SPRINT REVIEW - The working application is demonstrated to the client.
STAGE 7: SPRINT RETROSPECTIVE - Review how the Sprint went and plan for application improvements in the next Sprint.