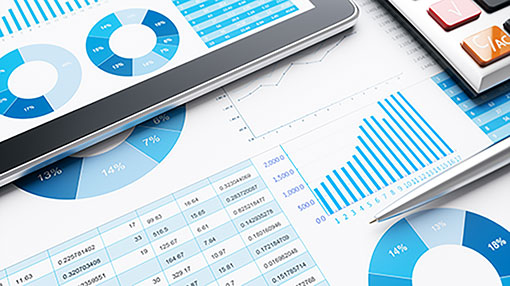 It's been said that "knowledge is power". If you resonate with that statement, odds are you're also a fan of Microsoft Excel consultants at ThesisTech agree that that's pretty powerful knowledge.
. Excel allows you to organize important data in a number of ways so it tells a story that's meaningful to your business. Our
Here's how analyzing statistical data becomes easier with Excel.
With Microsoft Excel, You Can:
1. Have Better Clarity
Long lists of unorganized numbers and other data points are confusing and counterproductive. Microsoft Excel provides a number of tables, charts, and graphs to help better conceptualize your data. Using these tools available in Excel help you get a better understanding so you can make the best decisions moving forward.
2. See Patterns
Better clarity is an important step in analyzing data. In the course of that analysis, patterns are likely to emerge. Patterns displayed on your Microsoft Excel dashboards can be a good indicator of a lot of different things. This includes just about anything from your most to least popular products/services to which demographics are purchasing what and more.
Patterns also help you get a better sense of the direction your company is heading. If you like what you see then you don't necessarily need to change anything. However, if you don't like what you see, you might want to change some things. Patterns help you learn from your past and advance your future.
3. Utilize PivotTables
are an amazing tool that can help simplify and expedite your statistical analysis. In short, they're the answer (or one of them) to our title question. PivotTables allow you to pull information from a much bigger data set and further dig into it allowing you to get more specific answers.
You're essentially zooming in on one area of your data set. You could think of PivotTables like a microscope for your data enhancing your vision and focusing on a desired section. Whether you're new to PivotTables or unsure how to best analyze your data, our ThesisTech consultants are here to help whatever your Microsoft Excel needs may be.
4. Make Calculations
Formulas are the name of the game in Microsoft Excel. There are a lot of different formulas for a wide variety of needs, and the calculations are done instantly once you put in all the numbers saving you time and energy.
The good news is these formulas aren't set in stone. When you change one part of the formula it recalculates itself and immediately gives an answer (which may or may not be the same depending on the data points changed).
5. Craft Stories
Stories influence our lives more than most people think, and one of the best ways to tell them is through pictures. People are often more drawn to pictures and than plain text because after all, "a picture is worth a thousand words."
Microsoft Excel helps you make graphs and charts to tell stories about your company/brand. This could be a graph on the growth of your business over the course of however many months and/or years you want to show. You could also show the success of your social media marketing to show which platforms/campaigns are the most effective.
Ready to Learn More?
Our Microsoft Excel consultants at ThesisTech can help you learn how to use Excel and integrate it into your business. If you are interested in learning more about our Microsoft Excel Application services, give us a call at (888) 705-7253 or contact us online for a quote.
This blog post has been updated.
Related Blog Posts