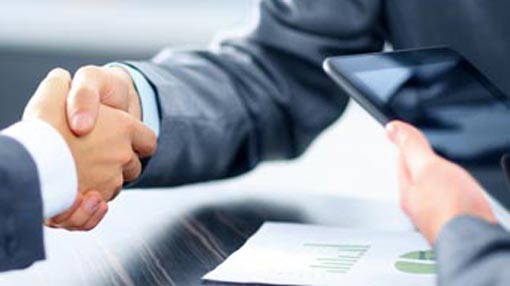 is a collaborative platform created by Microsoft to help improve office communication and workflow. There are many that include allowing users to access team sites and share content, even when not in the office.
In this blog post, we will explain what Microsoft SharePoint is and how your business can use it to remain competitive. For more information about how your company could benefit from Microsoft SharePoint implementation, we recommend reaching out to a business software development company.
What Is Microsoft SharePoint?
Microsoft SharePoint is a software that provides context for your employees when dealing with document storage and sharing. According to a study by
itself, 78% of Fortune 500 companies use SharePoint to stay ahead of the game.
A few of the most common SharePoint features include:
File sharing and storage
External sharing
Content management
Team sites
Intranets
Mobile apps
Work automation
Search and discover
In-place hold
At Thesis Tech, our software consultants are well-versed in helping businesses get started with Microsoft SharePoint. If you're wondering how SharePoint can benefit your business, give us a call today.
Access Information on the Go
In the past, you had to be in the office in order to access certain company files. Not anymore. Microsoft SharePoint can allow employees to access information at home or on the go. This is great for employees who work remotely or are traveling to meet with a potential client.
is a that can be accessed by both Windows and Mac computers, as well as mobile devices like smartphones. All you need is internet access (doesn't matter what browser) in order to access company documents.
Create SharePoint Team Sites
SharePoint team sites allow you to create better lines of communication between team members. If your employees are divided into different teams or departments, you may benefit from exploring all that can be done with team sites.
Through their
, employees are able to access all the information, documents, and apps they need to be productive. For example, a team site might have links to websites the team uses often. Employees are also able to access files that are important to the team and work collaboratively.
Create a Wiki or Blog
When running a large company, it's important that information shared among employees is accurate. SharePoint lets your company share information via a wiki or blog so employees are able to reference accurate information. For example, if you have a person who is an authority on a topic, you may want to encourage them to write a blog post that explains that topic to the rest of the organization.
If you would prefer a more collaborative approach to information sharing, you may also use Microsoft Office SharePoint to create a company wiki. Employees are then able to reference the wiki when they have questions about product information, departments, or information about services.
Use Enterprise Social Networking
Have a company picnic coming up you want to make sure everyone knows about? Post an update to My Site. My Site is essentially social media for your company that makes it easier for people to share project updates and network with others. Enterprise social networking also allows you to follow other people so you are always kept up to date.
And Much More!
The features described in this blog post are not meant to cover everything you can do with SharePoint. If you want to learn the full capabilities of this web-based platform, you'll want to reach out to a business system development company who has experience implementing SharePoint. They should also be able to teach you and your employees how to use SharePoint and SharePoint basics for beginners.
Want More Information?
The business software developers at Thesis Tech work hard to make sure you get the most benefits from SharePoint implementation. If you are interested in integrating SharePoint into your business, be sure to call our web-based platform developers at (888) 705-7253.