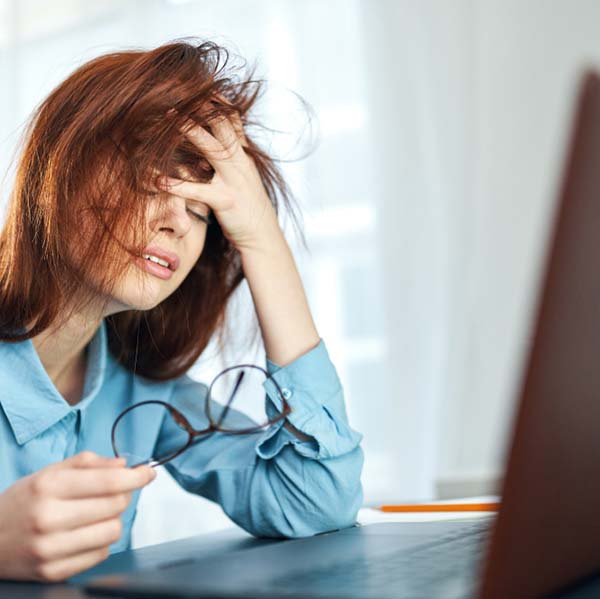 Have you ever walked into your basement and realized what a total mess it has become? It happens slowly over time. A box randomly placed here; a piece of old exercise equipment stored there. Over the years, one small item at a time, it becomes a disaster. We've all been there.
Our business systems consultants worked with a client recently that has used the for a long time. After years of use, the user adoption rate and overall usefulness of their CRM had become a problem. The data was a mess, and the system was confusing to use. How did this happen?
This is not specifically a Salesforce issue. This can happen with any CRM system. What's interesting in this case, it didn't happen suddenly nor was it the result of a bad implementation. It gradually degraded over time until the system became a problem instead of a solution.
Here are the 6 major contributors to this problem.
1. Sales Lead Imports
For several years, our client utilized a lead service which interfaced with their Salesforce CRM system. This service would automatically push into the system. Large lists of leads are hard to keep up with. Leads should be worked and then eventually determined to be qualified or non-qualified. When the qualification process does not happen, you end up with a lot of clutter that gets in the way of working legitimate leads.
2. Trying to Do Too Much With the User Interface
Salesforce CRM and other modern CRM systems provide a lot of flexibility in how data is presented to the users. A well-designed sitemap or menu is critical to efficient system use. The tendency after years of use and modifications is to end up with a lot of menu items that are no longer used. What seemed like a good idea at the time is no longer relevant. This can create inefficient navigation in the system that confuses and frustrates users.
3. Lack of Data Validation
The adage "garbage in, garbage out" is true with CRM systems. If the quality of the data going into the system is not deliberately controlled, the data can become useless in a hurry. For example, if a key field used in many reports and dashboards is not a required field, the usefulness of these outputs is seriously degraded. Important data fields need to be validated at the point of entry into the CRM.
4. Excess Record Types
Record types in Salesforce CRM allow you to have different business processes, picklist values, and page layouts based on user profiles. Record types can be very beneficial, but they can also create unnecessary clicks, bad page layouts, and general confusion for users.
In the case of our client's CRM, record types were used with good intention, but they never really brought the expected value. After several years, users didn't know why the data was segregated in this fashion and it became an unnecessary complexity that needed to be fixed.
5. Duplicate Detection Turned Off
Duplicate records in a CRM system can create inefficiencies and data quality problems. Duplicates can also create embarrassment with your customers if you aren't careful. CRM systems like Salesforce have duplicate detection rules that can be configured to keep duplicates to a minimum. In the case of our client, this functionality was not turned on which allowed duplicates into the system.
6. Duplicates Created By Process Issues
Simple duplicate problems can often be avoided through correctly configured duplicate detection rules. However, management of duplicates can be more complicated than this. For example, it is very difficult to maintain duplicate detection related to opportunity records in the CRM. You can't really distinguish duplicate opportunities unless they are added to the CRM with the exact same name.
Our client had a product quoting and configuration system which was used to import opportunities into the CRM. However, there was no way to match these opportunities with opportunities that were already entered in the system previously by a salesperson. This created a lot of manual matching work and duplicates were often missed. Duplicate opportunities create confusion in the system and over-state the value of the pipeline.
Avoiding These Issues
The problems discussed above can create a cluttered and inefficient CRM system. But how can these issues be avoided? Here are a few strategies to consider:
Be aware of the potential pitfalls discussed above. Just being aware will help you avoid many of these problems.
Have a
person who can act as a gatekeeper to keep you out of trouble. This admin person can be an in-house employee, or your Salesforce implementation partner can also serve this role. If someone has the CRM data "top of mind", they will help you make the right decisions and keep you out of trouble.
Check in regularly with your Salesforce implementation partner and get their input on your current processes or on changes you might be anticipating in your CRM. A little advice upfront can save you thousands of dollars of clean-up later.
Listen to your CRM users. Get their input before changes are made to the system and listen to their concerns regarding efficiency and data quality.
Summary
If not maintained correctly, your Salesforce CRM system (or any other CRM system) can slowly become full of clutter and inefficiencies. This can have a negative effect on CRM user adoption and overall return on your CRM investment. The good news is CRM clutter can be avoided through awareness and a few other helpful strategies.
About the Author
Brian Busscher is the Founder and CEO of Thesis Technologies which pursues a mission to "help you get your systems right." If you would like to learn more about how a well-organized CRM system can help you improve team efficiency and increase sales, please contact the ThesisTech Team at (888) 705-7253.
This blog post has been updated.