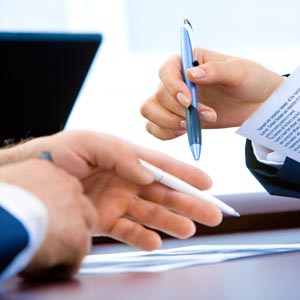 The most successful companies know how to personalize customer experiences to their brands.
In today's market, this means being aware that 52% of B2C customers value personalization to the extent that they would change brands, according to the fourth annual "State of Marketing" report.
Unlike an advertising campaign, customer relationship management (CRM) is a continuous effort to better understand your target demographic and meet their needs.
A few of the benefits of Salesforce CRM are that it allows you to:
Understand what customers need
Solve customer problems
Access information from anywhere
Keep information in one place
Here's what else you need to know.
Respond in Real Time
While advertising campaigns are still great for introducing new products or announcing sales, they're limited in how they affect your customers on a day-to-day basis. This is why you want to invest in a Salesforce to manage customer interactions.
like
It's important to understand that each customer is at a different point in their relationship with your brand. While newcomers may be interested in what makes your product or service unique from the competition, repeat customers may be looking for rewards for their loyalty.
Salesforce helps you understand where an individual client is on their journey so you can best meet their needs. In other words, a marketer using the Salesforce platform can put the right message in front of the right customers on the right channel for a personalized experience.
READ MORE: How Salesforce CRM Improves Customer Service >>
Be Consistent across Channels
A customer's needs will change depending on their current relationship with your brand. Not every campaign for your company is relevant to every user, which is why it's important to invest in
. Salesforce lets you track your company's interactions with each customer so you can personalize their experience and boost brand loyalty.
Your brand is one of your company's most important assets, which is why you'll need to create customer experiences that are consistently personalized across all channels. Your customers are more likely to connect to brands that address their specific needs at that time.
Save Money
Advertising campaigns that don't give you high ROI are a waste of your time and money. Fortunately, the Salesforce CRM platform helps you monitor interactions with customers so you can find out what works and what doesn't in real time.
You need
that's able to adapt to changing customer needs if you want to stay ahead of the competition. Salesforce gives you insight into your customers so you can determine what messages will be the most relevant based on their relationship with your brand.
Build Brand Loyalty
Research shows that customers are more loyal to brands that are relevant to their current needs and lifestyle. The best way to be relevant to your customers is to listen to them using a CRM platform like Salesforce.
Salesforce gives your entire team access to information anywhere with internet access. This means that your salespeople will be able to access information before an important meeting with a client or on the go.
In the past, advertisers reached audiences by seeing who could shout the loudest. Today, advertisers must be considerate and tailor their messages to meet the needs of their audience.
In other words, your company is more likely to thrive once you listen to customers, solve their problems, and personalize their experience with your brand accordingly. Salesforce can help you do that.
Want to Learn More?
Our Salesforce consultants can help you make the most use of your CRM system so you can improve your company's brand, online presence, and overall reputation. To request your quote for Salesforce training, call Thesis Tech at (888) 705-7253.
This blog post has been updated.