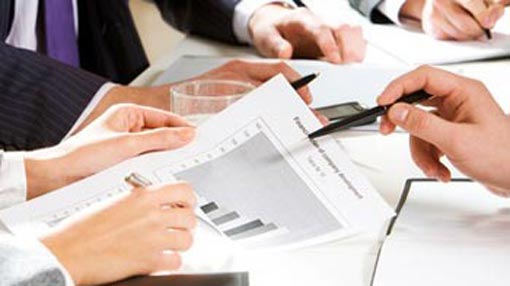 A recent study revealed 66% of American consumers are ready to spend more money with a company after a positive customer service experience. If your company doesn't currently use the Salesforce CRM platform, you are missing out on the opportunity to bring in more sales and improve the likelihood of repeat customers. CRM stands for .
If you have any questions after reading this article, please feel free to contact us and we'll get back to you as soon as possible.
Fast Response Times
A cloud-based CRM platform like allows you to quickly access information about a client so you can find a solution. Having client information in the Salesforce cloud saves the customer the time it would take to explain their situation. Customers are also happier when they speak with someone who is knowledgeable about their past dealings with your company. Salesforce increases response times and customer satisfaction.
Read more: Personalize customer experiences with Salesforce >>
Equal Access to Client Information
Do you have clients who only communicate with one person in your company? This is more common than you might think. However, it can make it difficult for customer concerns to be answered when that one person isn't available. Clients also don't appreciate having to work with someone who doesn't understand their unique concerns and history with your company.
Thankfully, the Salesforce CRM platform stores all client information in the company cloud so everyone has access to the same information. That way, when a client calls with a question, you'll be able to look up their most recent purchases and other information to get up to date quickly.
In addition to recent transactions, you'll also be able to find information about their preferences for doing business and other information unique to that client.
Accessible from Anywhere
The Salesforce platform is accessible from anywhere, as long as you have an internet connection. If you or one of your employees is meeting a client at their place of business, you'll still be able to access Salesforce while on the go.
Having access to Salesforce during a meeting is extremely helpful because it allows you to quickly learn what has changed since your last meeting. During or after the meeting, you'll also be able to update client information as needed. The Salesforce CRM tool is able to help you keep track of changes to client preferences or needs.
Automated Marketing Interactions
Did you know that you can automate certain marketing interactions? Not only does this help you save time, but it also ensures prompt responses to customers. For example, you can set up Salesforce to send automated billing reminders to your clients. You can also create automatic responses to emails that come through customer support.
Improved Internal Communication
How you communicate within your company affects your interactions with customers. Salesforce allows your team to all be on the same page. That way, you're always delivering consistent messages to your clients. It also ensures that clients don't receive duplicate messages from your team. Instead, your employees will be able to check Salesforce to see what interactions the company has had with a specific customer before taking action.
Request a Quote from Thesis Tech
Our Salesforce CRM consultants are dedicated to helping business owners just like you improve client relations through innovative cloud-based platforms. To request a quote, call Thesis Tech at (888) 705-7253.