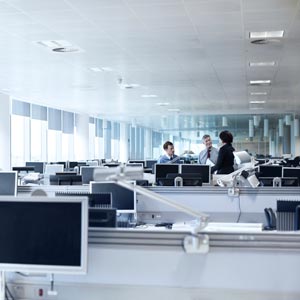 Anyone involved in the sales, marketing, or customer support of your company should know how to use Salesforce CRM. CRM stands for . In other words, this business intelligence tool is used to keep your customers happy so they'll continue doing business with your company, write positive reviews, and refer others to your services. Good customer service is the foundation of any top-performing company.
1.) Track Customer Feedback
Your company gets a lot of customer feedback on different platforms. As a result, it can be a little overwhelming trying to make sense of this data on your own. Fortunately, Salesforce CRM can be used to keep track of all customer feedback from phone calls, social media, emails, and more.
2.) Access Information Anywhere
Salesforce CRM is accessible anywhere with internet connection. This is perfect for salespeople who need to look up information while traveling or meeting clients. Having access to Salesforce lets you quickly learn what has changed since your last meeting. During or after meetings with clients, you'll also be able to update information as needed.
3.) Organize Client Information
Salesforce stores all data in the cloud so everyone on your team has access to the same information. That way, employees are able to pull up information when they're on the phone with customers. Likewise, information in the CRM can help a team member get up-to-date with a client they're meeting for the first time.
are great for organizing client information in one space. Since everyone on your team has access to the same information, it's not as big a deal when someone takes time off to recover from the flu or visit Fiji.
4.) Follow-Up on Leads
Prospective clients come to your company in the form of leads. While not every lead results in a business deal, it's important for your salespeople to keep track of leads that have already been contacted. Otherwise, someone could unintentionally annoy a lead that has already heard your company's sales pitch.
5.) Improve Customer Service
Cloud-based CRM tools like Salesforce allow you to quickly access information about a client so you can find a solution, especially while on the phone. Having client information in the Salesforce cloud saves the customer the time it would take to explain his or her situation. Salesforce improves response time and customer satisfaction.
Customers are happier when they speak with someone who's knowledgeable about their past dealings with your company. Sometimes it's easier for clients to have one point of contact within your company. However, if that contact goes on vacation, the Salesforce CRM can help bring someone else up to speed. Without Salesforce CRM, a customer could end the conversation feeling frustrated that no one understands what they need from your company.
Our Salesforce consultants will be more than happy to help your company learn how to use this powerful CRM. We offer Salesforce training so everyone on your team is up to date with the latest business intelligence. To schedule your free consultation, call Thesis Tech at (888) 705-7253.