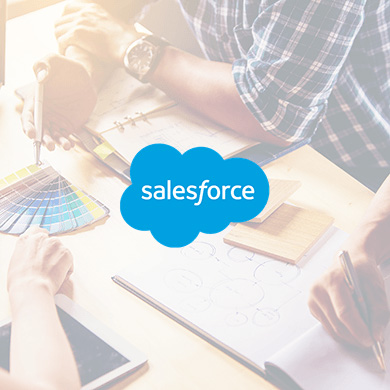 Salesforce.com CRM
Salesforce.com is the worlds #1 Customer Relationship Management (CRM) platform. ThesisTech partners with our clients to customize the Salesforce system to meet their unique needs.
This includes custom fields, workflows, forms, reports and more. We are also able to integrate the key customer data contained in Salesforce with other applications within your business. Salesforce is in the cloud and allows access to your customer data from anywhere and on any device.
The CRM Team at Thesis Technologies has over 15 years of CRM configuration, customization and hands-on use of various CRM systems. We are well equipped to partner with you in the design and implementation of Salesforce.com in your organization.
Why Do I Need A CRM System?
Many of our clients begin evaluating CRM systems because they do not feel organized and in control of their customer data and processes. Often a business has grown beyond the point of informally tracking customer data and tasks. It becomes clear that sales opportunities are being left on the table or Customer satisfaction is suffering from less than perfect processes.
A CRM system will help you get organized. You will have a clear view of your sales leads and all followup activities associated with each lead. You will have a single location to store all Customer data. You will gain the ability to automate your marketing campaigns and clearly track results. You will have powerful new metrics that will drive sales and ultimately profits. This kind of organization around the sales process delivers significant bottom line results when the implementation is managed well.
Salesforce reports that clients who utilize their CRM systems see a 27% in new leads, a 25% increase in new deals and a 36% increase in customer satisfaction.
We believe the use of a strong CRM system has become even more critical recently and goes beyond just getting organized. The growth of social media has created a new way for Customers to interact with your business. A strong CRM will allow you to harness these interactions and use them to your benefit. We also believe that the data captured by CRM systems will provide a competitive advantage to a business as advanced analytics and predictive analysis continue to develop at a rapid pace.
Why Choose Salesforce.com?
Salesforce.com is the worlds #1 Customer Relationship Management (CRM) platform with over 4,000,000 users worldwide. Salesforce is the strongest ranking CRM system in the coveted Gartner "Leaders" quadrant. Salesforce is ranked highest in both "Completeness Of Vision" and "Ability To Execute".
Gartner makes a special note of 4 important strengths of Salesforce.com:
Salesforce customers see the vendor not just as a CRM software provider, but as a strategic advisor on how to innovate and grow their business overall. This is a rare position of trust that very few competitors can match.
Key new customers have shown enough faith in Salesforce to invest more than $10 million per year while retiring ageing homegrown systems and/or systems from competitors. They consider the Salesforce application platform to be a strategic asset.
Salesforce's enormous influence in the market has attracted a global list of key systems integrators and several hundred complementary software providers, as well as over 3,500 applications in the Salesforce AppExchange.
The emerging capability to blend analytics, marketing, the IoT and customer service through the Salesforce platform, together with a wide choice of AppExchange partners, attracts many businesses to Salesforce.